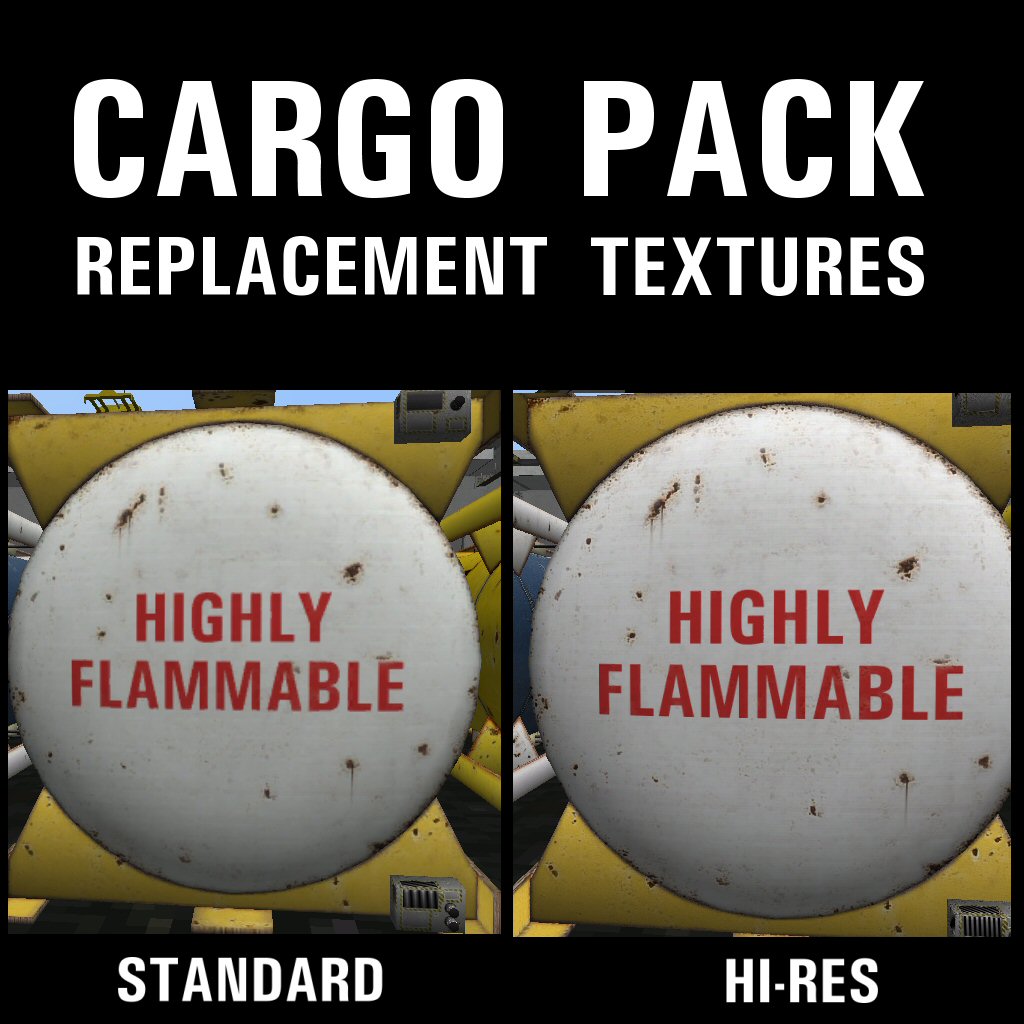 20ft and 40ft Cargo Pack - HiRes
You will require the 20ft and 40ft CARGO PACK installed prior to installing this download.
This texture pack will improve the graphical look of the SCC compatable Cargo Pack. 
 
Simply download and open the compressed file, extracting into your main Orbiter directory overwriteing your old files.
 
PLEASE NOTE...
Remember your systems performance when useing the Cargo Pack with Hi-Res textures.
You will require the XR vessel series from
Altea Aerospace
to use the Cargo Pack
You can download the SCC compatable Cargo Pack from
here