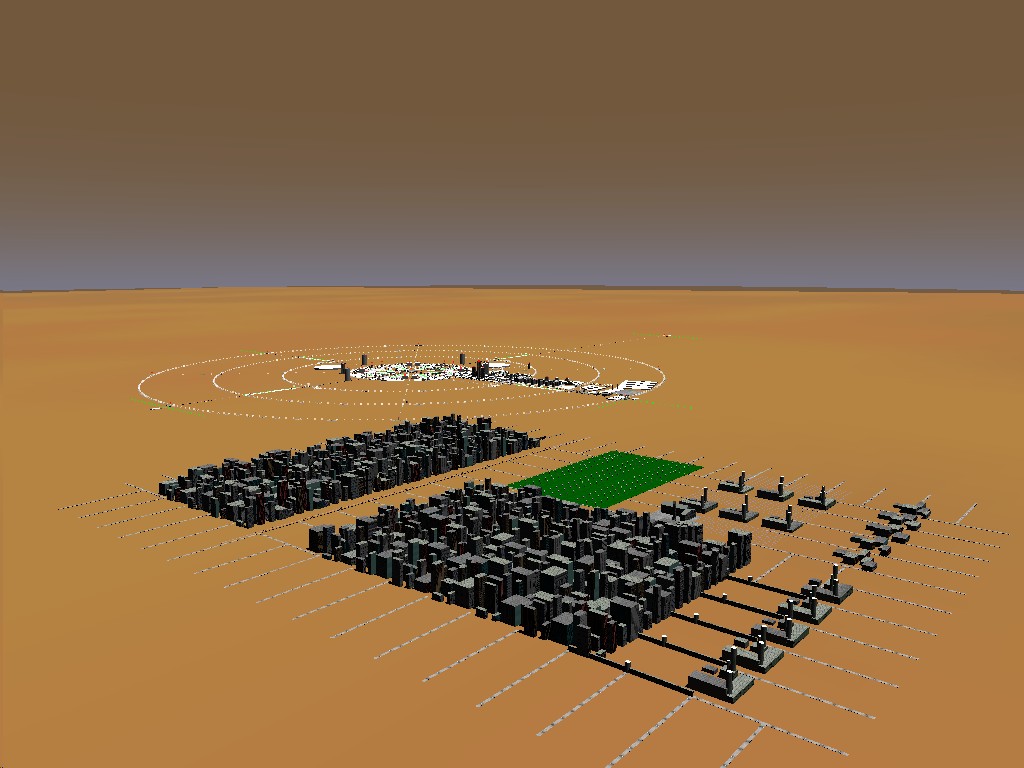 Finally, after one month of the controversy of
Surface Base Wizard 1.3b
by ar81,
City Builder Tool v0.1
has used to create surface bases. But, SBW1.3b has not yet resolved and it must be updated.
Alpha Marianis is one of the largest city on Mars that located near Alysimia (by ar81)
Installation: (see Readme.txt)
Recommended Add-ons:
Alysimia city v0.1 (under construction) by ar81
- http://orbithangar.com/searchid.php?ID=3089
ATTENTION FOR DEVELOPERS:
This add-on is tested in Orbiter 2008 Beta 080918. Orbiter 2006-P1 has not yet been tested.
Special Thanks To:
Stefano Adriani for his add-on:
City Builder Tool
Jose Pablo Luna Sanchez for his add-on:
Surface Base Wizard
UPDATE:
Added photos for sample.
For this reply, contact me at unknown
[email protected]
or visit at http://gma7powers.simpleboard.net