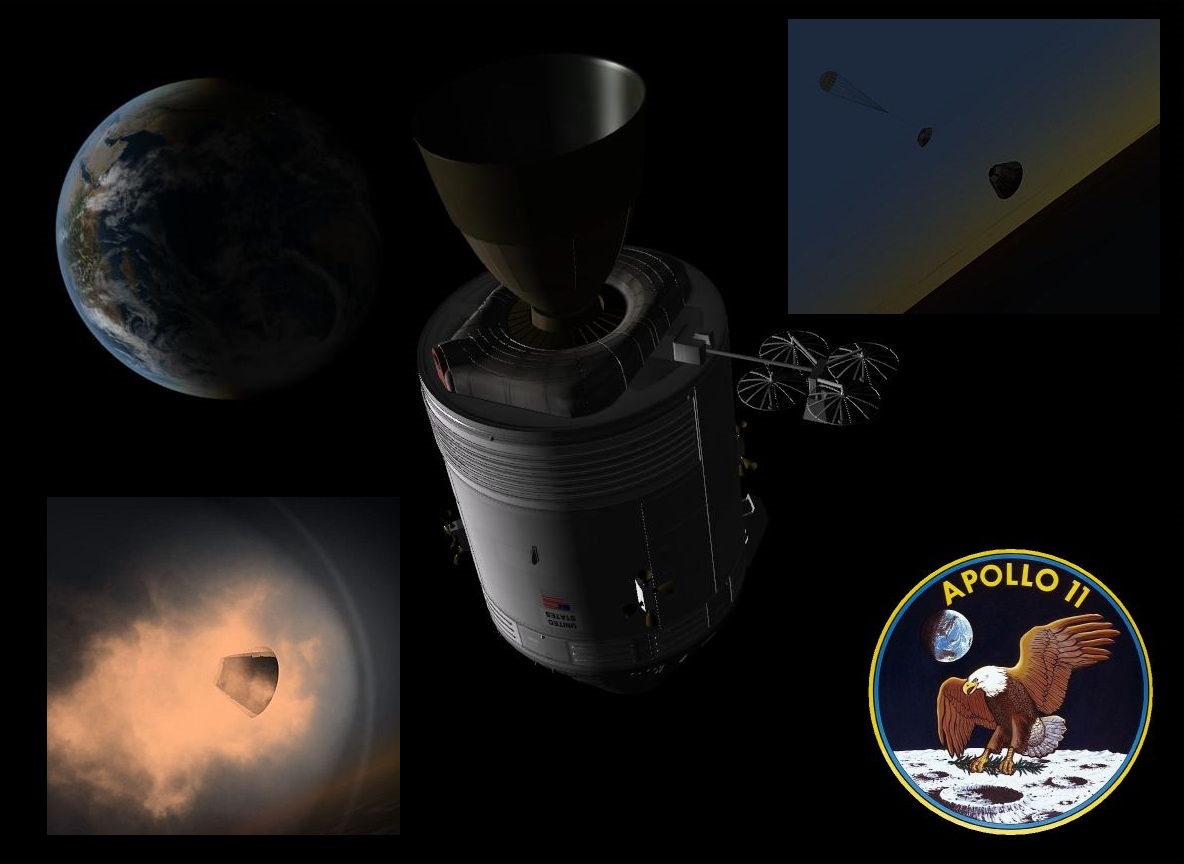 This soundpack is a collection of 217 WAV files that provide detailed audio in AMSO for the Apollo 11 mission from just prior to LOS before the Trans-Earth Injection (TEI) burn all the way to entry interface. The soundpack is meant to be used with my "Apollo 11 Entry Soundpack AMSO" add-on. All the more interesting flight maneuver comm traffic is available, as well as most of the lighthearted exchanges with Houston mentioned in Michael Collins' autobiography. Also included is a set of custom reentry scenarios.
INSTALLATION:
Just unzip the file into the Orbiter main directory.
Many thanks to Dr. Martin Schweiger for creating Orbiter, and ACSoft for AMSO.
Enjoy the mission.
NOTE:
***
Included is a complete set of simple "base" CFG files representing the MSFN configuration at the time of Apollo 11's recovery. All "bases" have no details, only names and coordinates for map display.