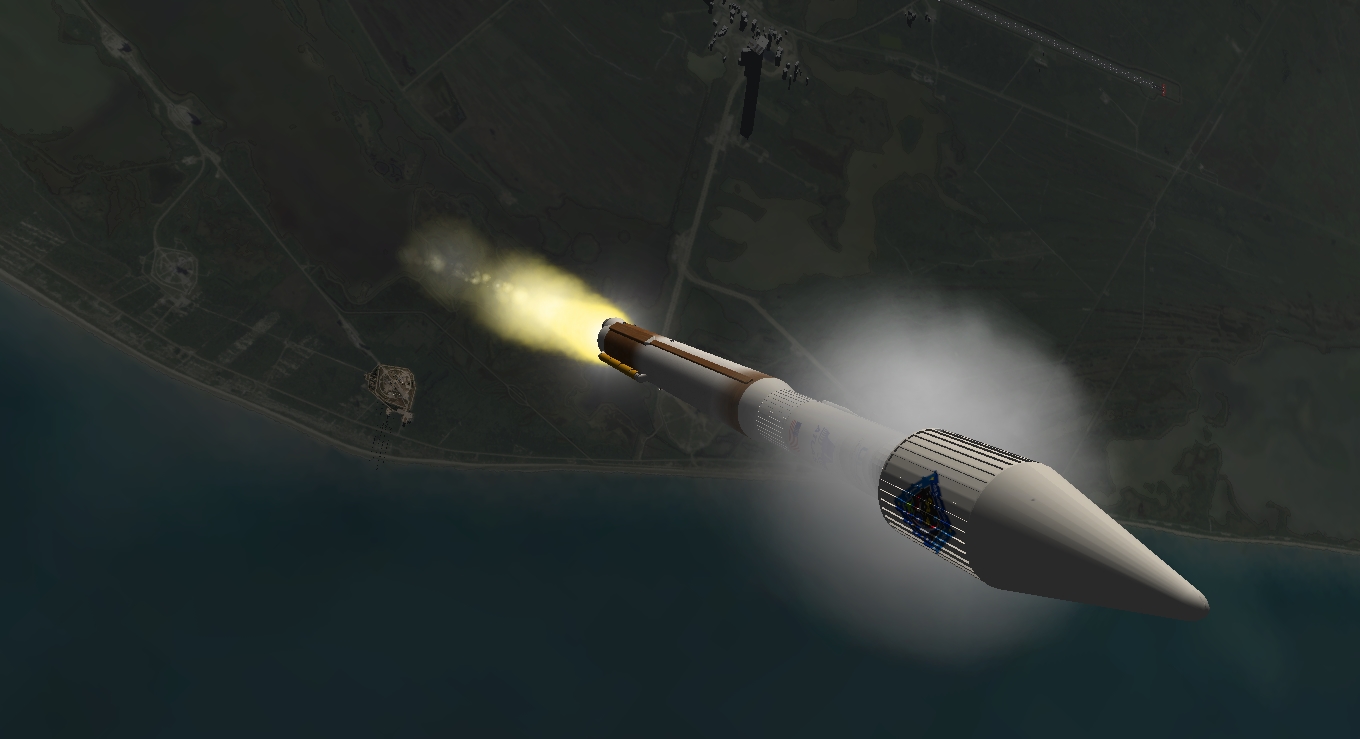 Atlas V 401 flight launching the Enhanced Cygnus 'Deke Slayton II' logistics craft to the ISS.
Includes launch scenario and tutorial for accomplishing an off-plane maneuver. Also includes an upgraded ini file for the Cygnus.    
Meshes and most textures by BrianJ from his various Atlas V mission add-ons, with some modifications made by myself. Thanks to BrianJ for the new adapter mesh which was provided for this scenario. Also, thanks to Donamy for the Orbital ATK Cygnus DS2 add-on, and Fred18 for Multistage2015.
   
Required add-ons:
LRO / LCROSS (by Brian J, for Atlas V parts and LC-41): Â http://www.orbithangar.com/searchid.php?ID=3687
Orbital ATK Cygnus DS2 (by Donamy, for the payload): Â http://www.orbithangar.com/searchid.php?ID=6854
Dragon DLL (by BrianJ, for the RMS-equipped ISS): Â http://www.orbithangar.com/searchid.php?ID=6795
Canadarm2v3.1 (by Donamy, for inclusion in scenario): Â http://www.orbithangar.com/searchid.php?ID=6610
Multistage 2015 (by Fred18, for the launch): Â  Â  Â http://www.orbithangar.com/searchid.php?ID=6838
Multistage 2015 should also be updated to the 20151103 version or later for bug fixes:Â http://www.orbiter-forum.com/showthread.php?p=518995&postcount=28
Note that the bug fixes might be applied already if Multistage 2015 is updated on Orbiter-Hanger, so this hotfix may not be necessary if the 'Date Added' on O-H is later than 27/10/15. 
 
Highly recommended add-on:
Launch MFD (by Enjo, for accurate launch): http://www.orbithangar.com/searchid.php?ID=2802