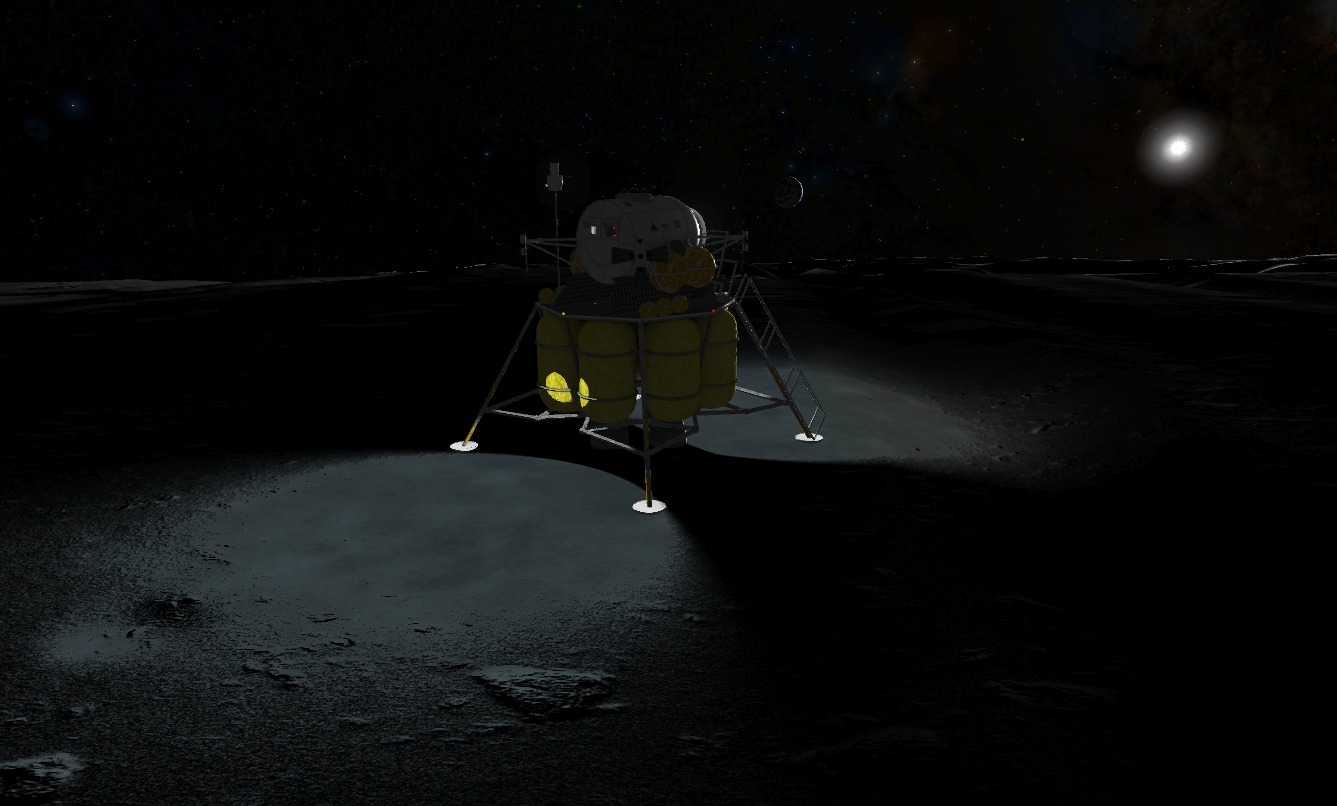 Constellation Program for Orbiter 2016
Diferences from the 2010 version:
[*]no UCGO or UMMU
[*]Ares rockets implemented using Multistage2015
[*]Includes Spotlight to illuminate terrain and launchpad
[*]Spotlights on vessels for docking in darkness and landing on polar regions.
[*]Added landing site "bases" for the Moon real landing sites, slightly offset from the real locations.
[*]Keys and checklist references added to the VC as textures.
Since Orbiter 2016 doesn't suport UCGO or UMMU, this version only implements simple LEO ISS mission and a conceptual Moon mission. For more info see
docs/constellation_cev_2016.txt
Required add-ons:Multistage2015Spacecraft4GeneralVehicle
Known issues:
[*]LaunchMFD can't handle launching the Altair from the Moon surface.
[*]Slight mesh mismatch between the Altair landing and ascent modules after separation while landed.
[*]Multistage2015 autopilot spends more fuel to get into orbit than Velcro. So use the scenarios provided to get to the Moon.
[*]The Malapert landing site was moved to a realistic location. PursuitMFD will land you there.