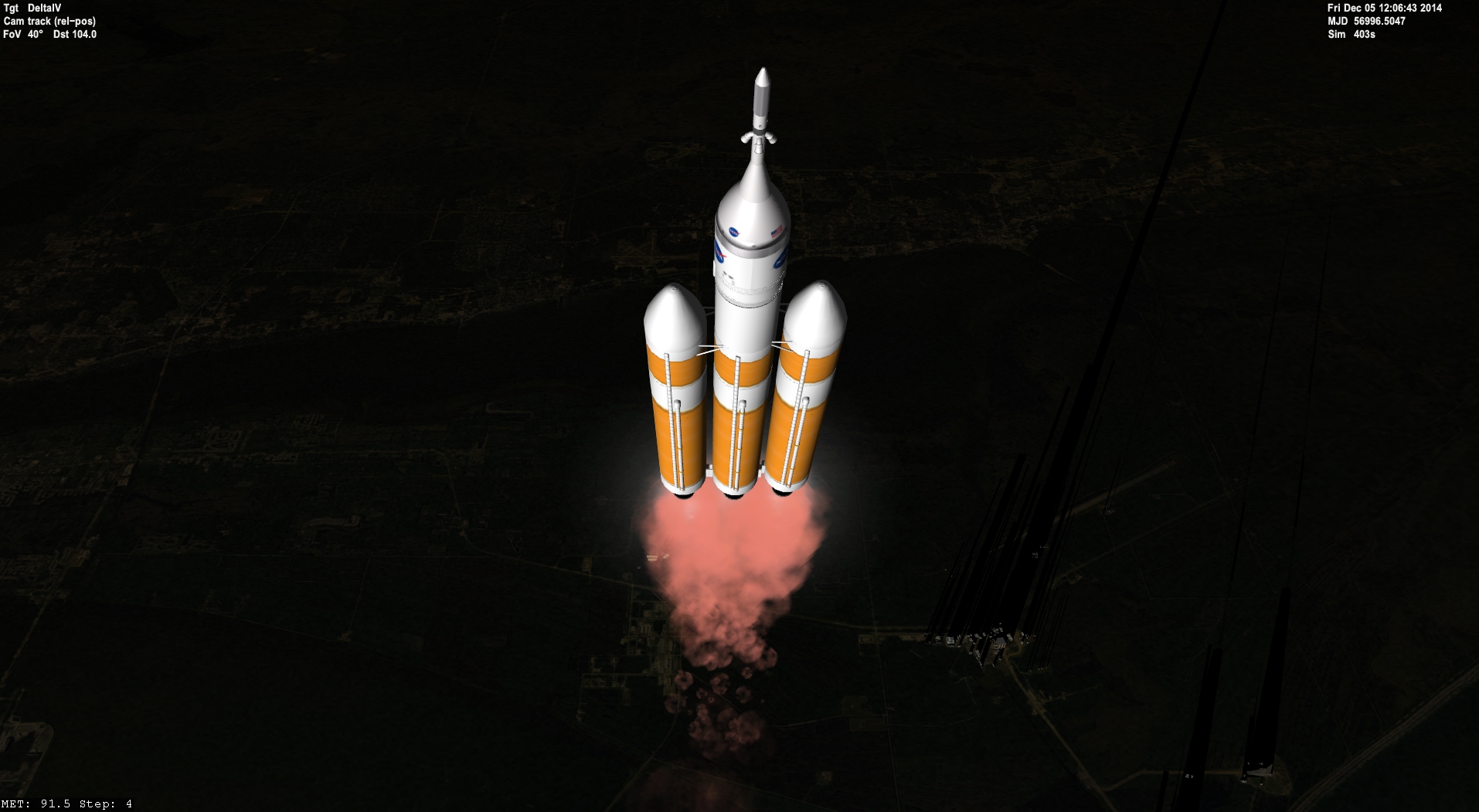 14/08/18 Updates to correct for missing meshes for EFT-1 fairings, missing second stage meshes, and other .ini updates. Also added a Europa Clipper mission.
This addon brings the Delta IV Heavy to life in Orbiter 2016 via Multistage 2015. Included missions are Exploration Flight Test (EFT)-1, Parker Solar Probe, and a 12,000 kg satellite for GTO missions. Credit to DaveS and Sputnik for creating the Delta IV EELV meshes.
Required addons (please install before launching scenario):
[*]
Park er Solar Probe
[*]
Delt a IV Launch Vehicles 3.0
[*]
Spac e Launch System (SLS)
[*]
Mult istage2015
[*]
Europa Clipper
Recommended you have TransX or Interplanetary MFD for the Parker Solar Probe launch scenario.