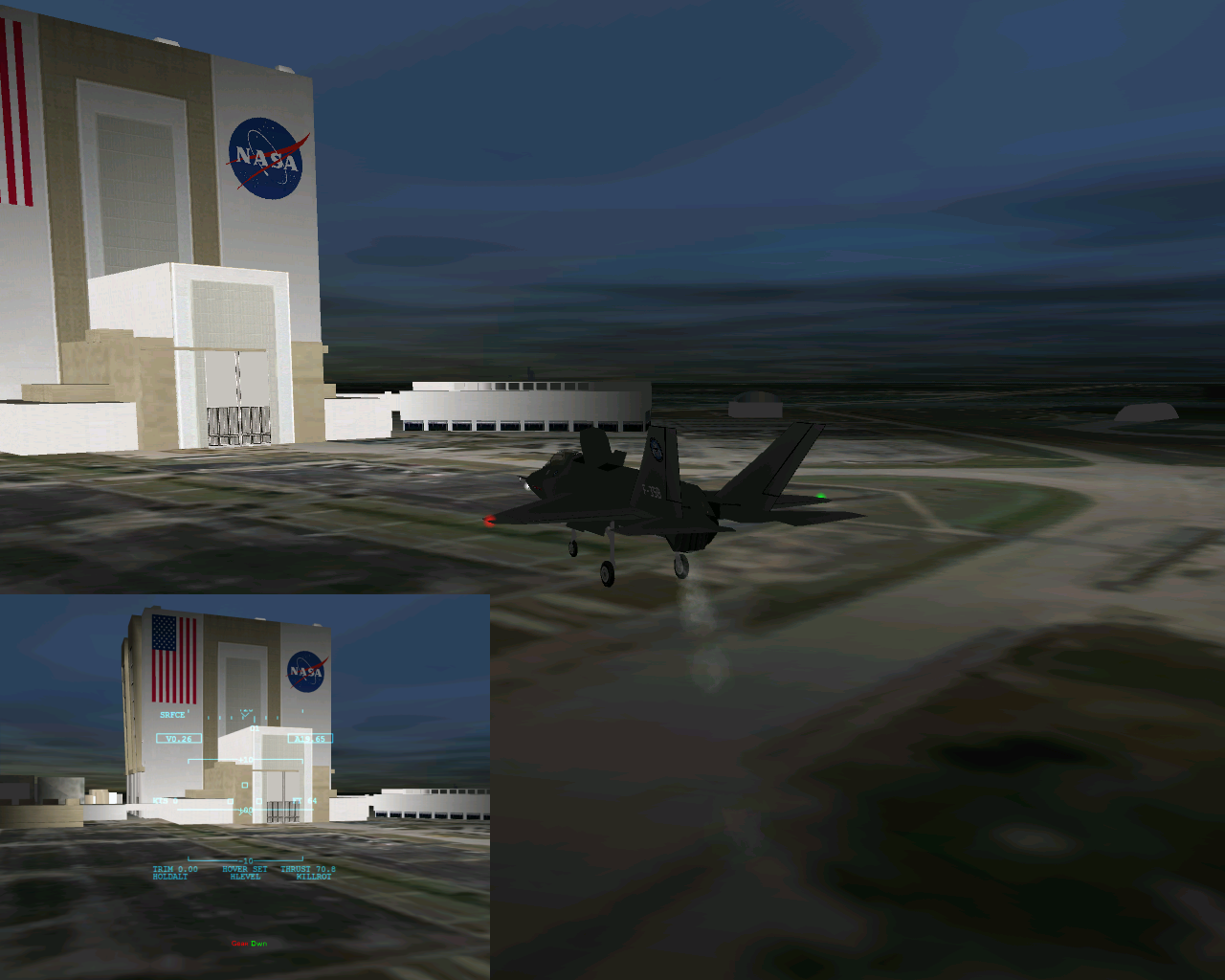 Update for F-35 Lightning.
You must have this addon installed first
.
http://www.orbithangar.com/searchid.php?ID=5105
1) Updates Hover Autopilot. Provides greater manoeuvrability.
(If you are "stuck" in "Hover Set", nudge left or right (1 or 3
on Keypad) then rotate engine to go forward/back as required)
2) Adds a Spotlight. Press "S" to toggle on/off.
3) Removes debug print from screen and Attitude Change sound,
which you may find annoying.
Hope this heightens your enjoyment a little.
JMWÂ