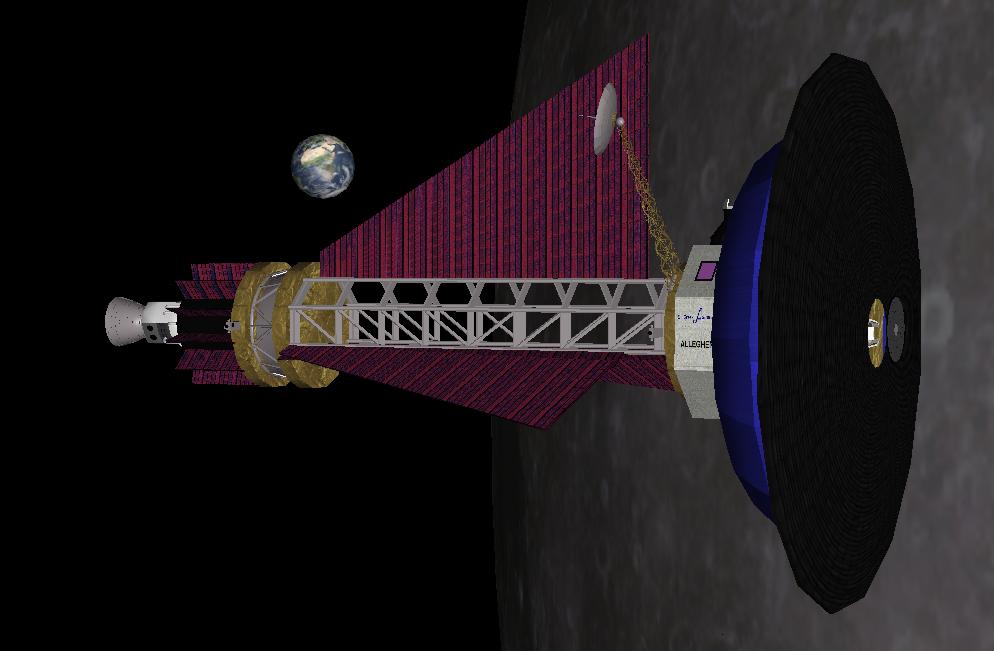 MAJOR UPDATE: The Allegheny is the first of the new Mark 2 class of Lunar Transfer Vessels! This newer version has retractable antenna masts and radiators, a shorter fusalage and a wider heat shield, thanks to a toroidal tank.
This is a resusable spacecraft designed to deliver a 30 metric ton payload from low-earth orbit to lunar orbit and return empty to LEO via an aerobraking maneuver. By reducing the payload mass, you can carry payloads both ways, as well.
The ship has a "wet" (open) payload bay behind the crew module, and is sized to approximately the same dimensions as the Space Shuttle payload bay.
There are 3 docking ports.
(Spacecraft3.dll required; last seen here:
http://users.swing.be/vinka/
)