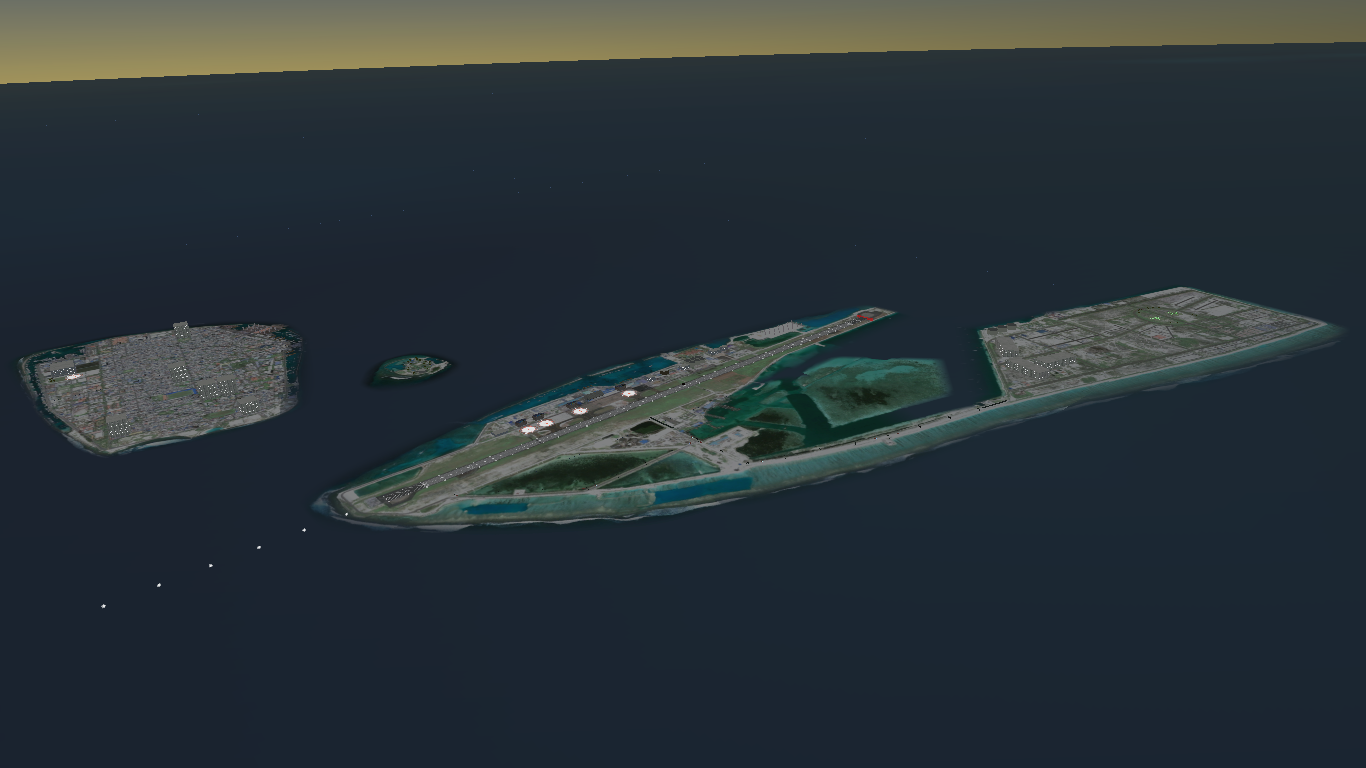 Male International Airport (Pronounced 'Marley'):
- An Orbiter rendition of the beautiful tourist hub in the Maldives, now converted for SSTO space tourism and winged vehicle landings.
- Created using satellite imagery from Google Earth, equivalent to Level 6 resolution.
Why you should use this airport:
 
- It is only 4 degrees above the equator.
- It is in a fabulous location, often referred to as Earth's last paradise.
- It is a fantastic challenge to aim for nothing more than a single runway in the blue of the Indian Ocean during re-entry. Don't lose your nerve as you watch the shores of Africa and the Middle East disappear behind your tail during the hottest stages of your descent!
This is my first surface base, and I am personally amazed at how it has come out, given that I started with nothing more than a wish to see the Maldives in higher resolution from space.
 
Happy flights, don't get too sunburned!