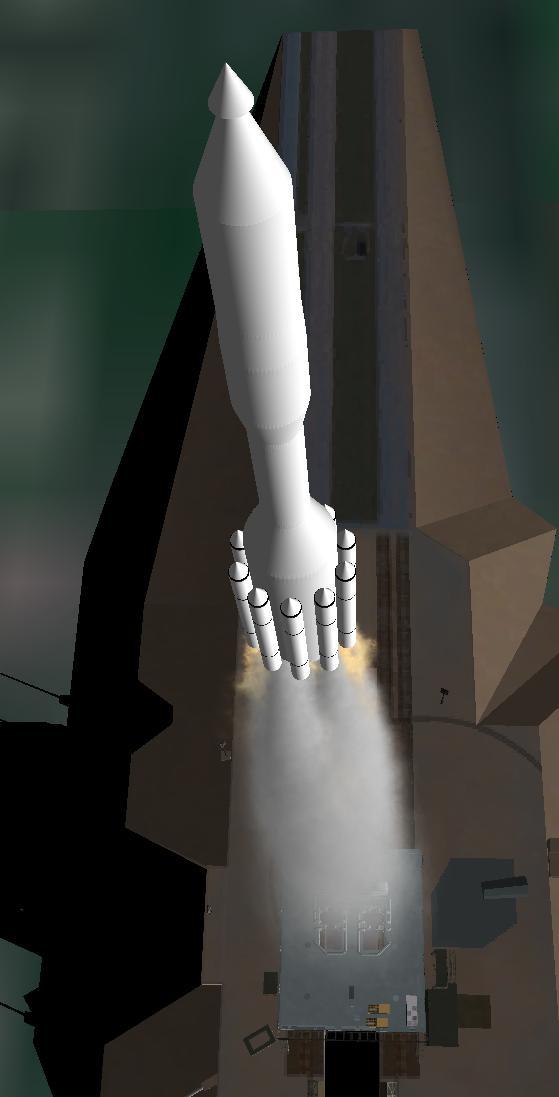 MIMAS-I is a simple Rocket for many spacecraft.
This version only contains ATV and CTV versions of MIMAS-I.
It has a launch autopilot (Press "P" to use it, it may not work very good, has to be improved in next version).
It has some textures for the boosters, but they don't work in this version.
You need:
CTV Pégase v2.1 by Well & No Matter
http://orbiter.mustard-fr.com/addons/download.php?file=wnm-ctv-atv2.1
Vinka's Multistage
http://users.swing.be/vinka/multistage_050721.zip
users.swing.be/vinka/Stage_2006-P1.zip
UPDATE 1.1:
More launch sounds and better AP.