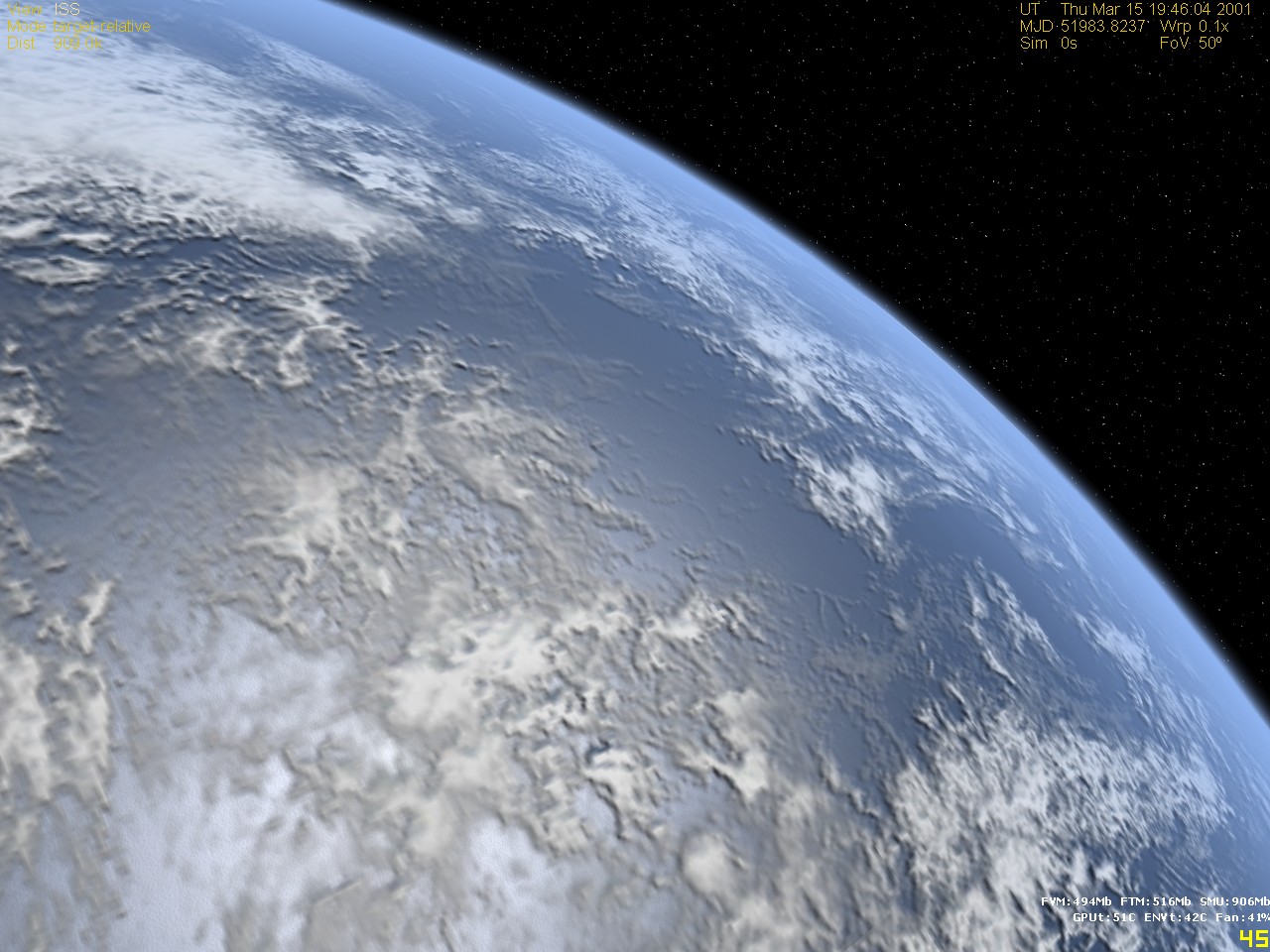 This is not a bugfix or replacement for my version 1.0, its simply another variant. The blue of planet is appears here in a little bit other channel! This is a more realistic view from earth in space and from surface. I compared it with actual real space photos from shuttle missions for creation this. Its only a simple change in earth.cfg file, but i did need many hours for getting the best result !!! The original colors of earth  atmosphere and sky i found to less briliant and  to palely in Orbiter.I tryed other realistic mods, but if i went to higher orbits or to another atmospheric planets i got strange glow rings and big fogs, which strong reduced my sight to surface. Now with this, u will enjoy the new view from earth and never miss it. Watch the sunrise !!!
Installation:Simply copy the lines from "earth-atmo-dates" file and overwrite/delete the old lines in your orbiter earth.cfg file (to  find in Orbiter\config\ ). Backup the old earth.cfg or my version1.0 before and find out your favorite simply by replacing the file.Or be free to edit/experiment with the last 2 lines of "Atmospheric Parameters", if u dont like my settings. If u found a nicer setting then please write me or upload it to orbithangar!
Here is link of my older version with the strong bluehttp://www.orbithangar.com/searchid.php?ID=3020
Have fun with our home planet !!!
Axel D.