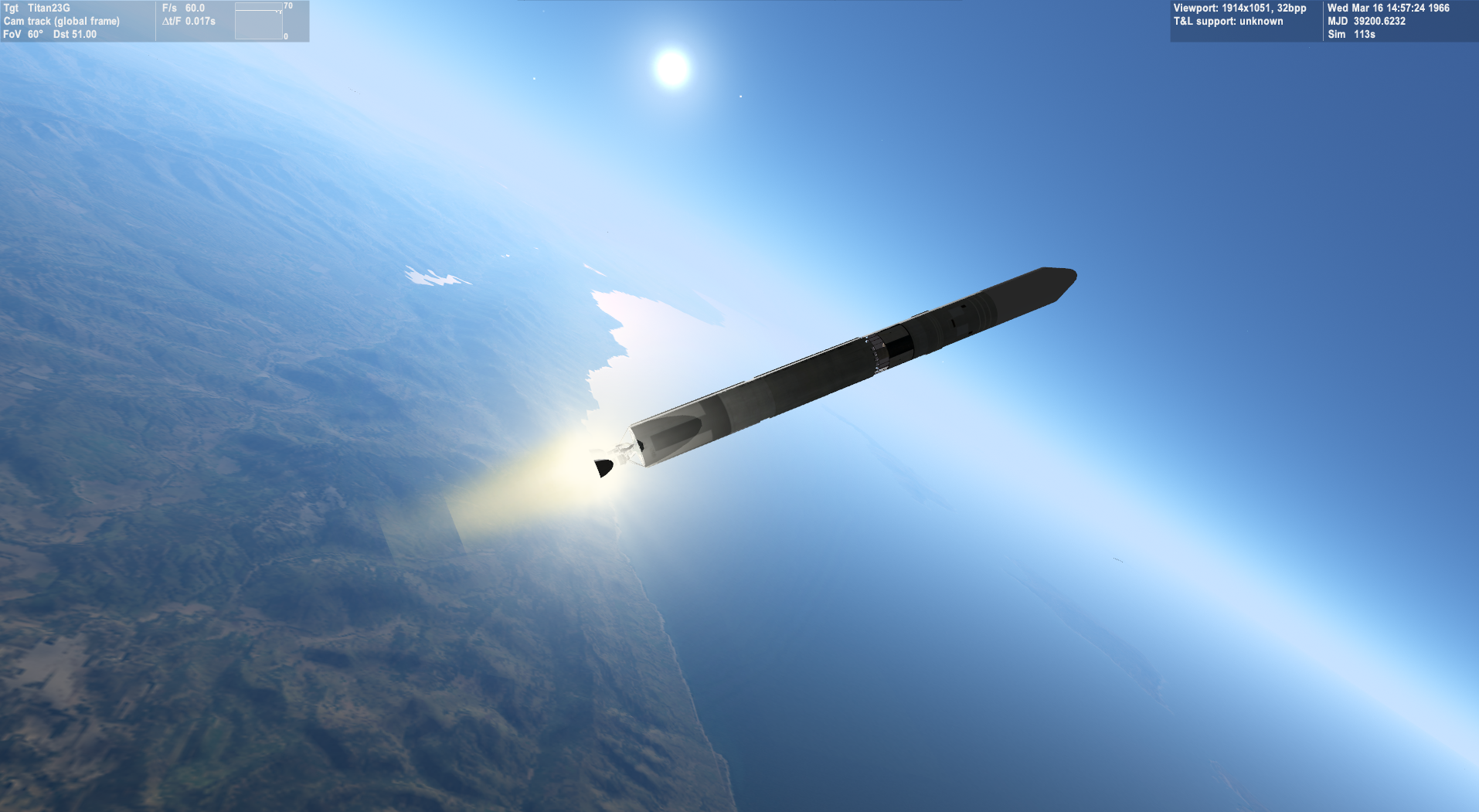 Implements the Titan rocket family using Multistage 2015.
Meshes reused from original "CVEL Titans" with minor changes and re-texturing(including "Titan family repaint"). All assets are now placed on their own folder, tominimize clutter.
The goal is to provide an easy starting point to port old add-ons (Voyager, Viking,etc.) to Orbiter 2016 or to implement things like MOL or Gemini variations.Launch sequence is generic and uses the Multistage autopilot. Not ideal but worksas a starting point to assemble your missions. As such, the scenarios don't simulateany specific launch and payload is the venerable probe.
Multistage now has a nice real-time editor, and that along with Orbiter's ownscenario editor should be enough to get any specific mission.
Ice/venting effects and the first stage mid-flight ignition are simulated. I tried to goby the book with mass/fuel and cargo, but some values were changed whenneeded to make the autopilot work (specially on more complex Titans with manystages).
The rockets are elevated, accounting for launchpad meshes (not included).
Have fun!4throck / Sputnik