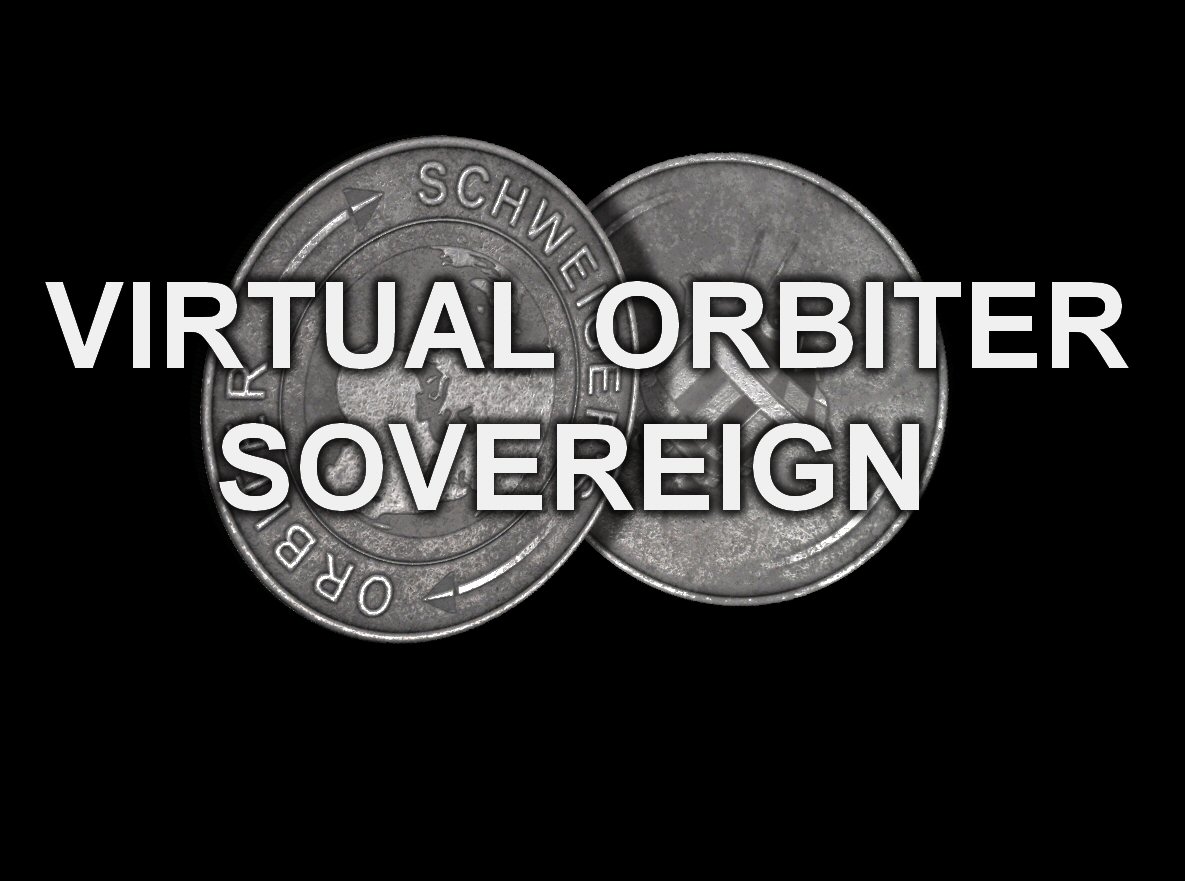 This addon is a novelty item. It is a metalic sovereign celebrating Orbiters creation and its continued developement. This novelty addon is in no way endorsed by Martin Schweiger.
The sovereign is heavily textured with a total of 9 texture files (3MG).
A standard.dds, spec.dds and a norm.dds. An extreme overkill for a small item measuring only 2 inches in diameter. But while experimenting with metalic texturing I glanced at my Silver Dollar and thought it would be a good idea to emulate on the same path.
 
The sovereign is presented within a LEO, rotating upon a multiple axis for easier viewing.
Hail the probe.