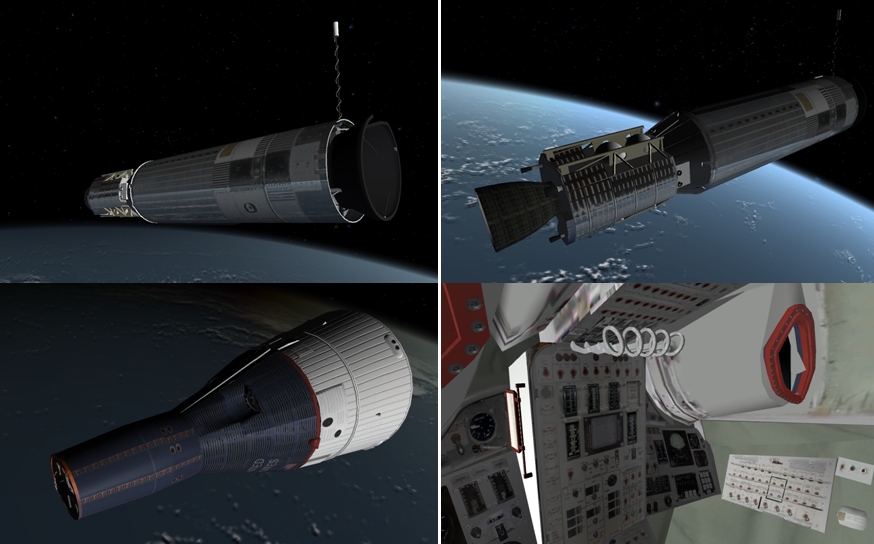 Repaint for the latest Project Gemini version.
 
Gemini spacecraft:Â 
[*]
Complete overhead and side control panel textures
[*]
Cleaned up VC and doors
[*]
Normalmaps for graphic clients.
 
Agena Docking target
[*]
Improved Agena target textures
[*]
Normal and reflection maps.
 
Installation:
Simply extract to your Orbiter folder (please backup original textures if needed).
 
Requires:
Project Gemini (
http://www.orbithangar.com/searchid.php?ID=6326
)
By: Ricardo Nunes ([email protected])