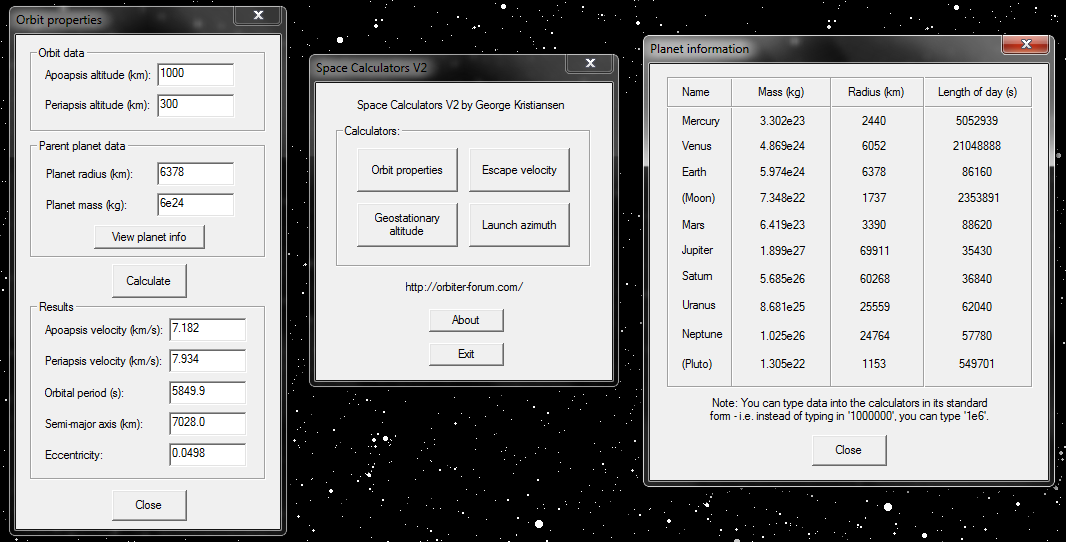 Includes:

- An orbital properties calculator:
Calculate velocities, eccentricity, semi-major axis and period for any combination of orbit or planet.
- An escape velocity calculator:
Find the surface escape velocity for any planet or moon.
- A geostationary altitude calculator:
How high do you need to orbit around a certain planet to remain geostationary?
- A launch azimuth calculator:
In which directions can you launch to rendezvous with a given spacecraft around any planet or moon?