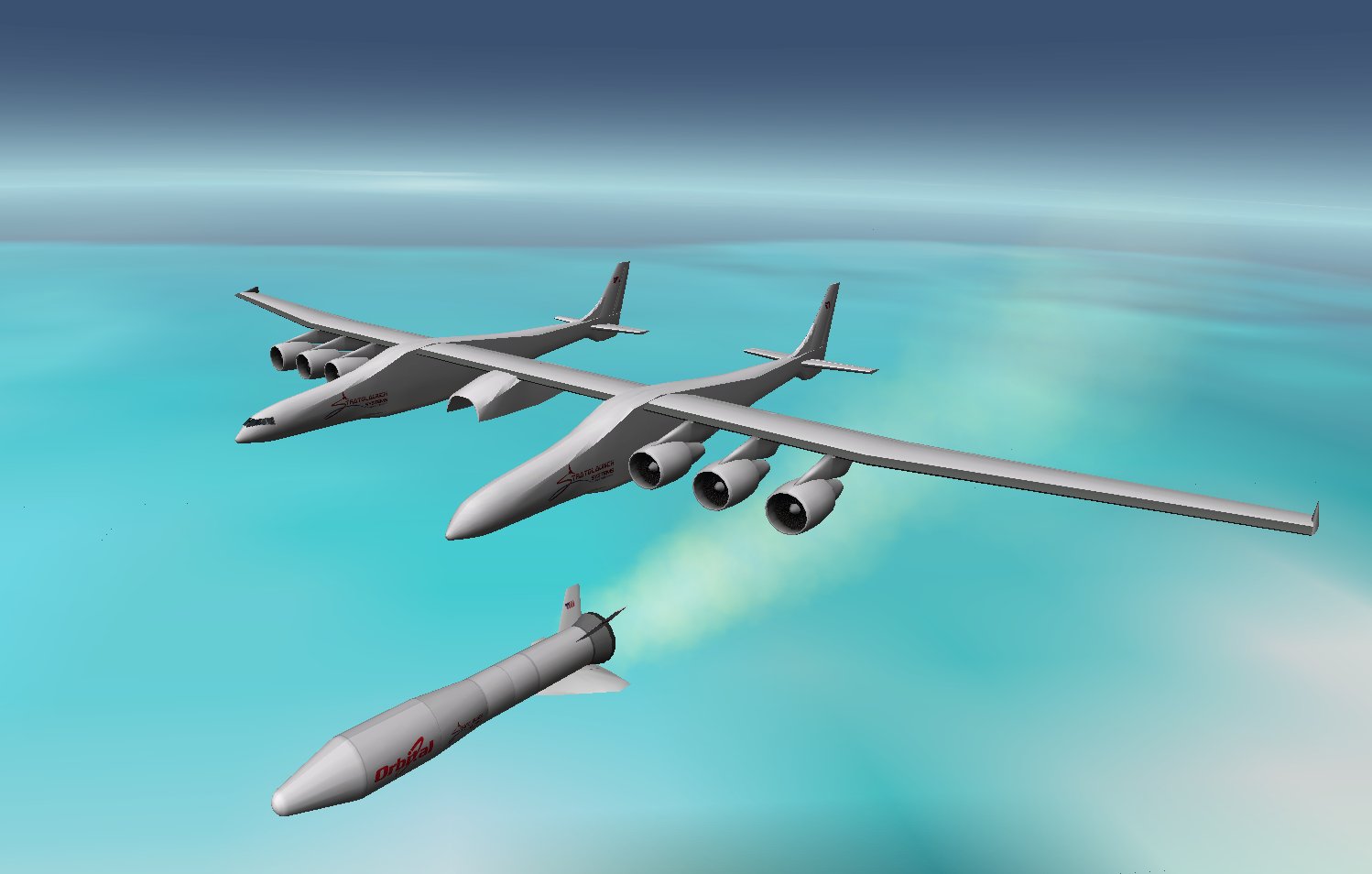 The biggest aircraft ever, for launching mid-size payloads to LEO, GTO, or GEO.
Take off from KSC, or Mojave, and air-drop a launch to orbit!
 
Velcro Rockets
 is required.
Antares/Cygnus
is necessary to launch the Cygnus payload to ISS.
Mojave Spaceport Resources
is necessary to fly out of Mojave.