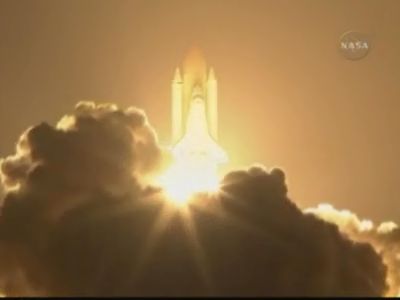 The Countdown of the Nov. 15 Endeavour launch.
You need OrbiterSound, and I recomment downloading a STS-126 Scenario Pack.
20 seconds before launch press "+" on the NumPad, the countdown starts a few seconds later.
But don't press "+" to long or the SRBs will ignite.
When you hear the commentator saying "3" you have to start the engines and the shuttle launches.
This will overwrite the Sound/Vessel/Countdown.wav, so make sure to make a backup.
UPDATE: zip file now.