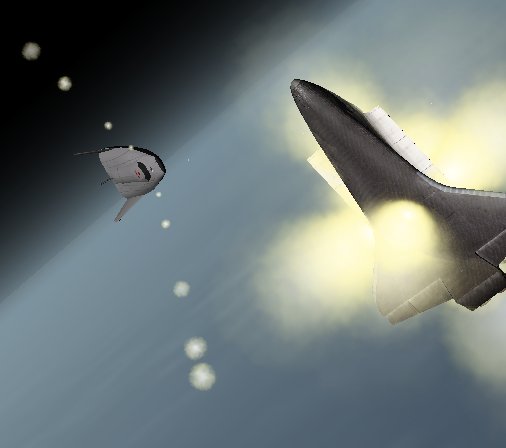 Uragan's existence remains conjectural, but, had it existed, it was a larger, three-crew, armed successor to the Spiral/EPOS/Mig-105 program.  Built to counter the U.S. Space Shuttle, particularly military missions out of Vandenberg, the Spiral would have been a space interceptor.
Or, it can haul passengers to Mir.  It'll do that too.
Requires
Velcro Rockets
for launch scenarios.