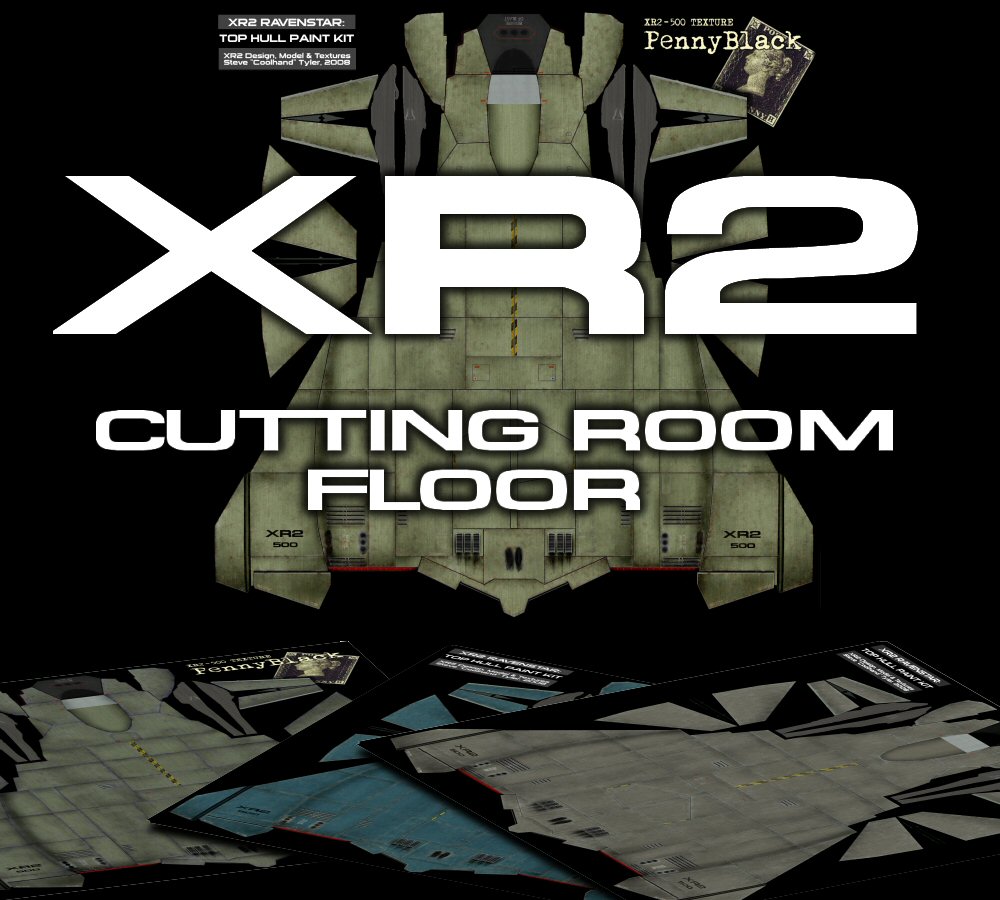 Ravenstar XR2 - Cutting Room Floor.
Here are top skin remakes of the XR2, that gives you varied colours with
weathering. They carry no marking other than the XR2 500 on the wing.
You may find a skin that you like, but some may visually assault you.
I hope you enjoy them.
 
Colours include...
BlueGrey
BrownGrey
DarkRed
DenimBlue
GrimeYellow
GrottyPeaGreen (My Fav)
Latte
LightBlue
LightGrey
LightOrange-ish
Lime
MattGrey
NearBlack
PeaGreen (old)
RainbowSpeckle
Stone (not the greystone)
Teal
TurquoiseBlue
Pink
MilitaryGreen
RustyXR
White
 
Installation...
Installation wont over-write your currently used livery skins so just extract them
into your Orbiter directory. Scenarios which uses the skins are included in the
Ravenstar/skin/Colours demo scenarios folder in Orbiters Launchpad.
 
If you wish to use a skin as standard then open the zip and take the skin from
the Textures/XR2Ravenstar/Skins/Colours/**** folder and place it into the
Orbiter/Textures/XR2Ravenstar folder, over-writing your current skins.
Original credits go to
Douglas E Beachy
and Steve"
Coolhand
"Tyler.