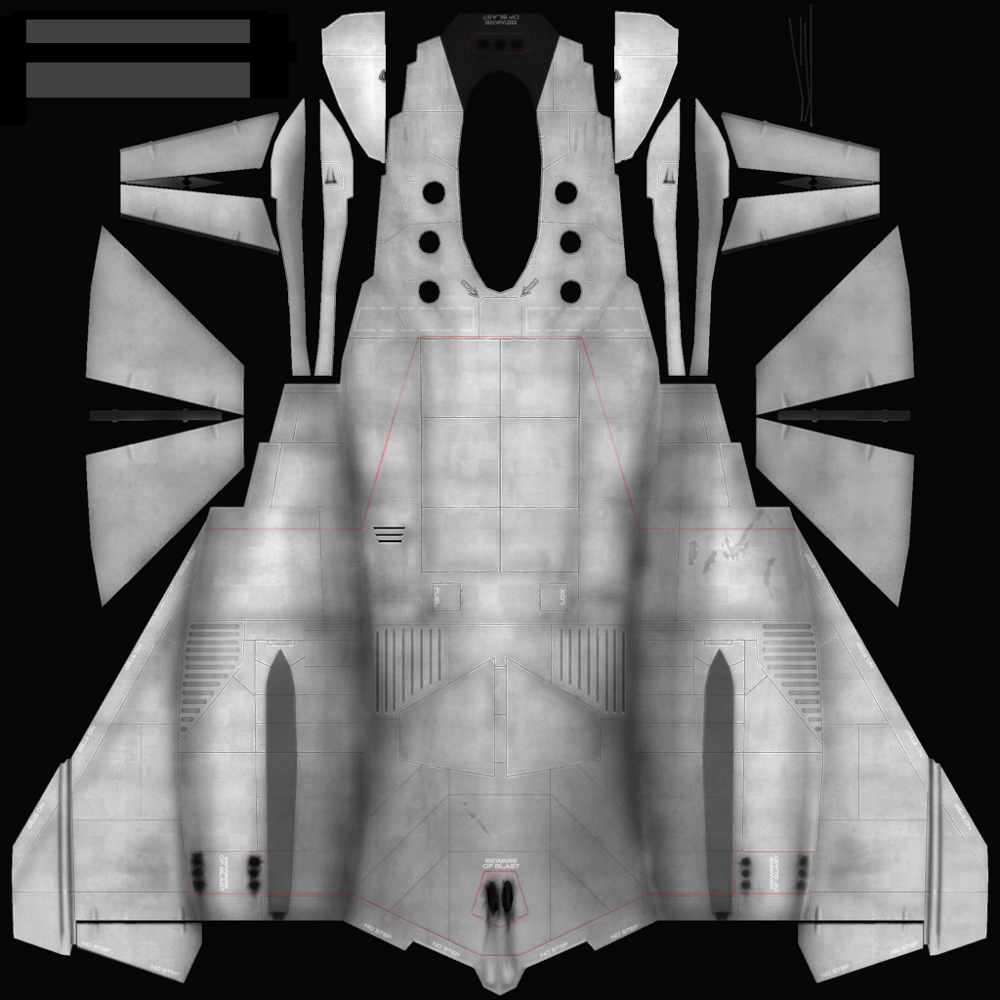 The original XR2 paint kit by Coolhand didn't come with panels and weathering effects. Until now.
I edited out the "XR2 Ravenstar" and "Altea Aerospace" logos using the copy/paste, clone, and heal tools.
Note: Doesn't come with wireframe. If you need a wireframe, I'll update it. Also, I exported the .psd with GIMP, so I don't know if it works in Photoshop or whatever image editing software you use. It probably will work.