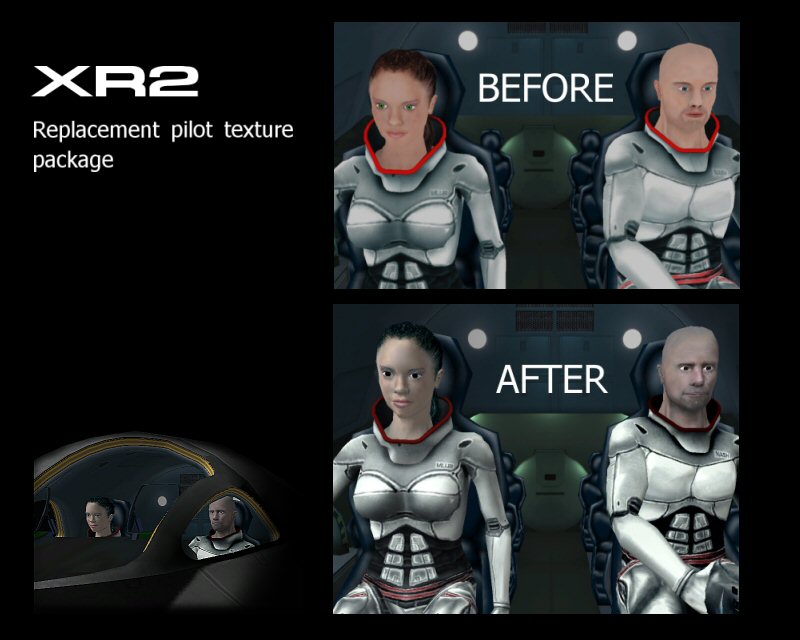 XR2 pilot skins.
Update notice... Added credits.
To install.
Just drag and drop the texture folder contained in this ZIP file over your Orbiter folder, where you want replace the originals and over right when prompted or extract direct to your orbiter folder, which ever you prefer.
 
Original credits go to
Douglas E Beachy
and Steve"
Coolhand
"Tyler.