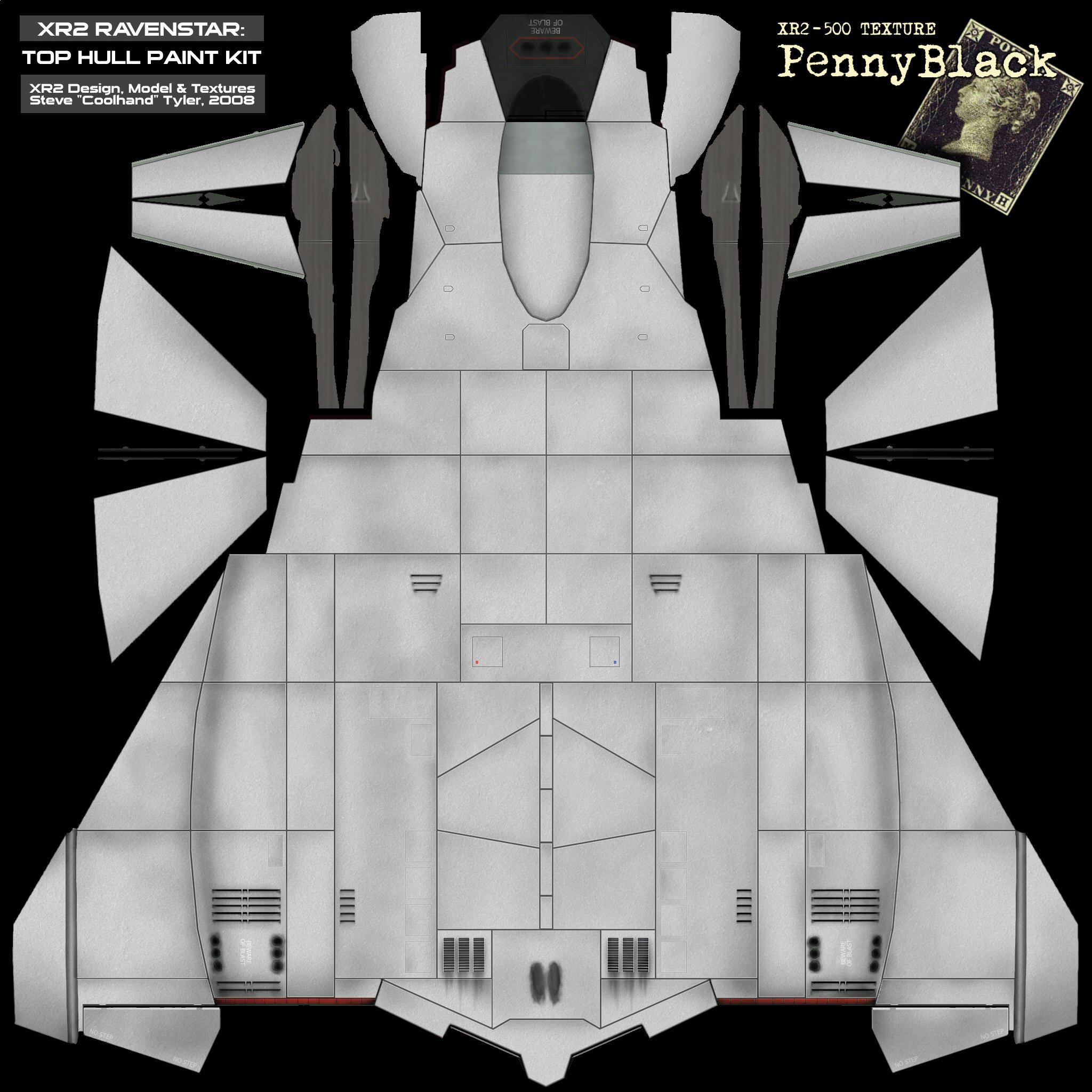 XR2 Top Hull Repaint
This is a repaint kit for the XR2 and is complete with 5 main layers and a spray layer for you to create your own XR2-500 skins.
 
Layers include...
1. Top Layer (Black layer outline - keep at 100% opacity)
2. Main Frame (Panels and outlines - set to 50% opacity)
3. Shade Layer (Panel highlights - set at 100%)
4. Details (Vents, warnings and extras - Keep at 100% opacity)
5. Pitted Texture (Gives a pitted metal effect and is included as an example layer - set at 50% opacity)
 
The 6th layer can be covered with any colour you wish or merged with pictures, but ensure you keep the layers 1 to 4 in position for best effects. You can experiment by adding more layers and changeing their opacity setting to get more effects on your skin.
RepaintOriginal credits go to
Douglas E Beachy
and Steve"
Coolhand
"Tyler.