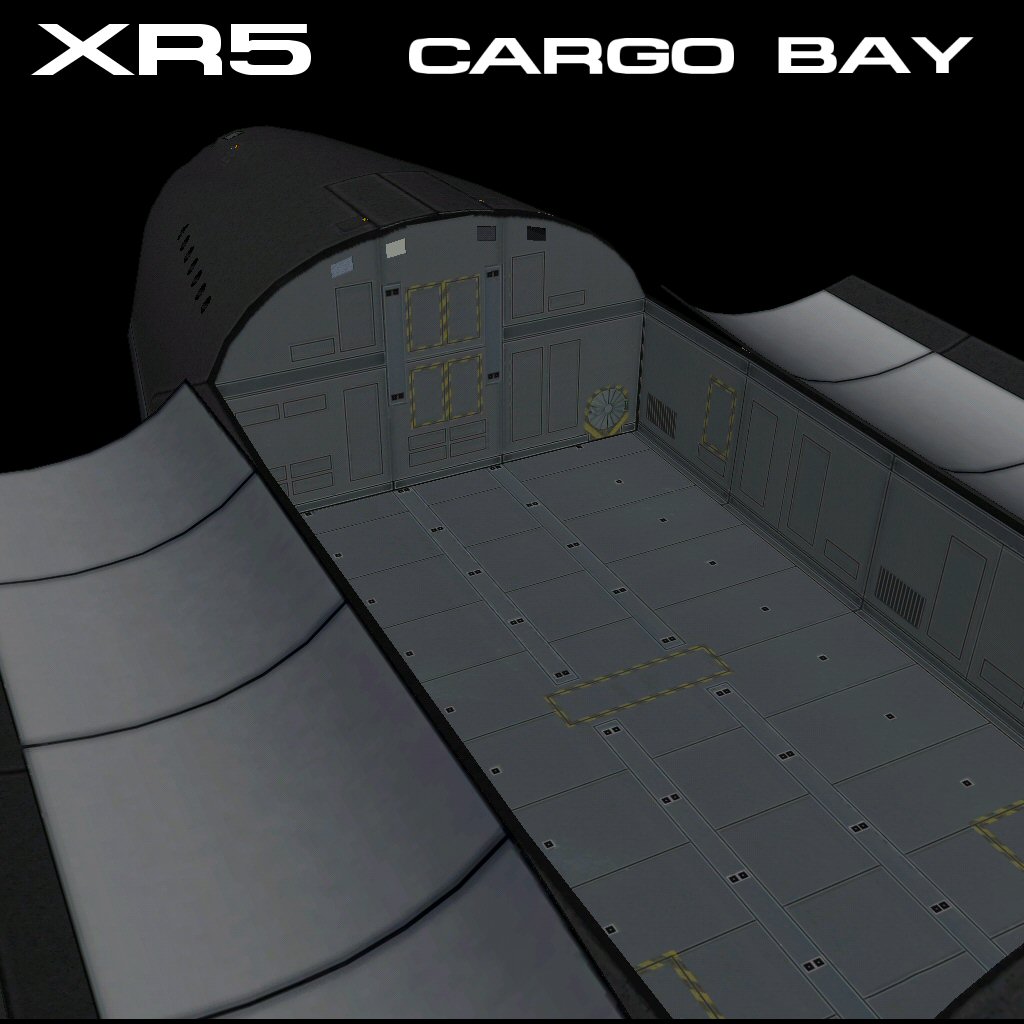 XR5 cargo bay V2 Dark
Please refer to comments for update notice.
This is a re-textured cargo bay that gives you a dark version of my XR5 cargo Bay.
You should note that installation of this skin will over write your current XR5 cargo bay
texture.
 
Installation...
Open the downloaded Rar file and simply install into your main Orbiter directory
and start loading your cargo...
Complimentory texures...
Alternate XR5 textures
http: //www.orbithangar.com/searchid.php?ID=4881
 
Visit Douglas E. Beachy's website and collect the XR vessel series here.
http://www.dougsorbit erpage.com
Thankyou