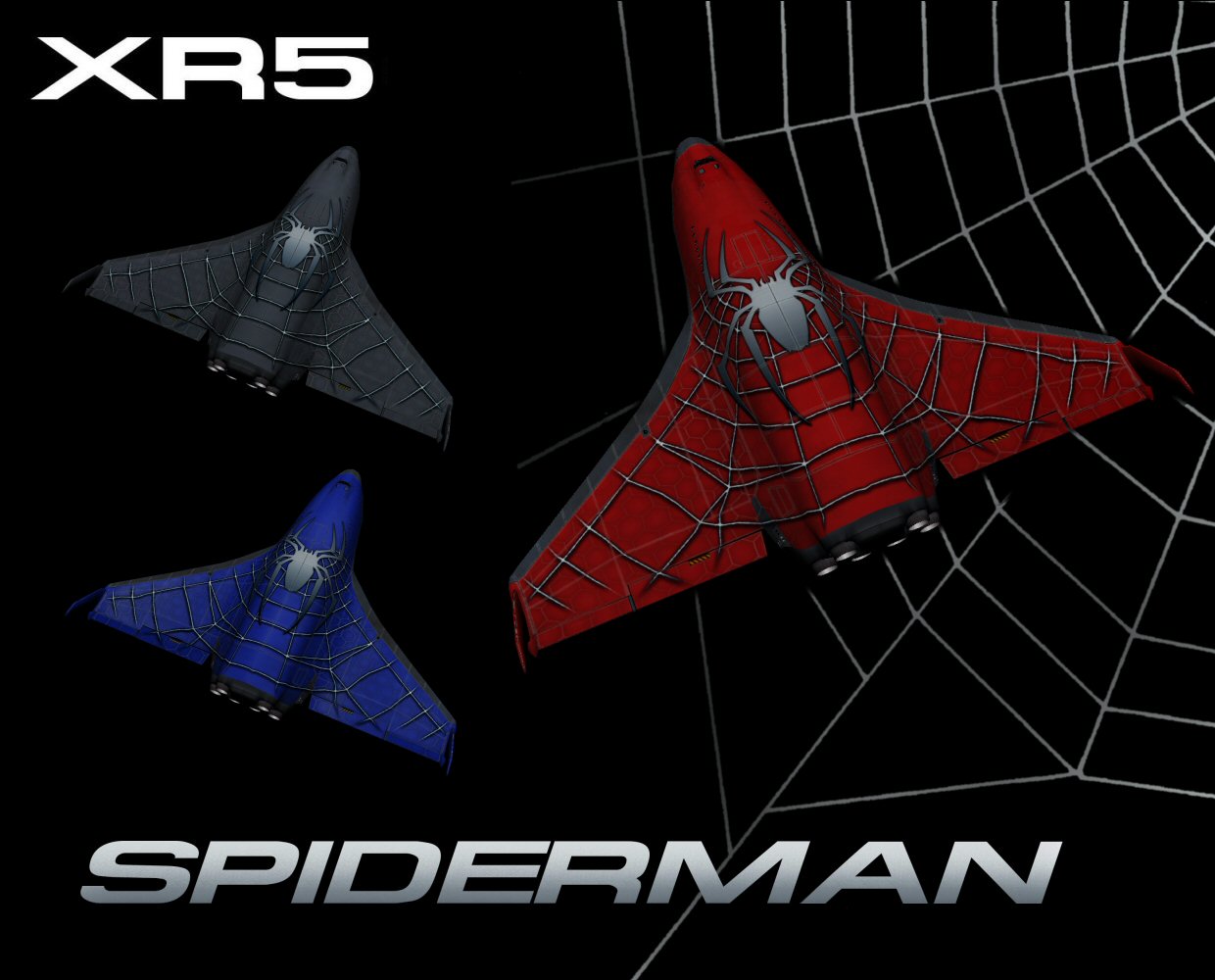 Vanguard XR5 - Spiderman livery.
Here is a FUN skin set for all you Spiderman fans out there...  Three liveries are included, as shown in the illistration.
A scenario which uses the skins is included in the XR5 Vanguard/skin demo scenarios folder in Orbiters Launchpad.
 
Installation...
Installation wont over-write your currently used livery skins so just extract into your orbiter directory.
 
If you wish to use them as standard then open the zip and take the skins from the
Textures/XR5Vanguard/Skins/XR5Spiderman* folder and place them into the Orbiter/Textures/XR5Vanguard folder, over-writing your current skins.
Complimentory texures...
Alternate XR5 textures
http: //www.orbithangar.com/searchid.php?ID=4881
Visit Douglas E. Beachy's website and collect the XR vessel series here.
http://www.alteaaerospace.com