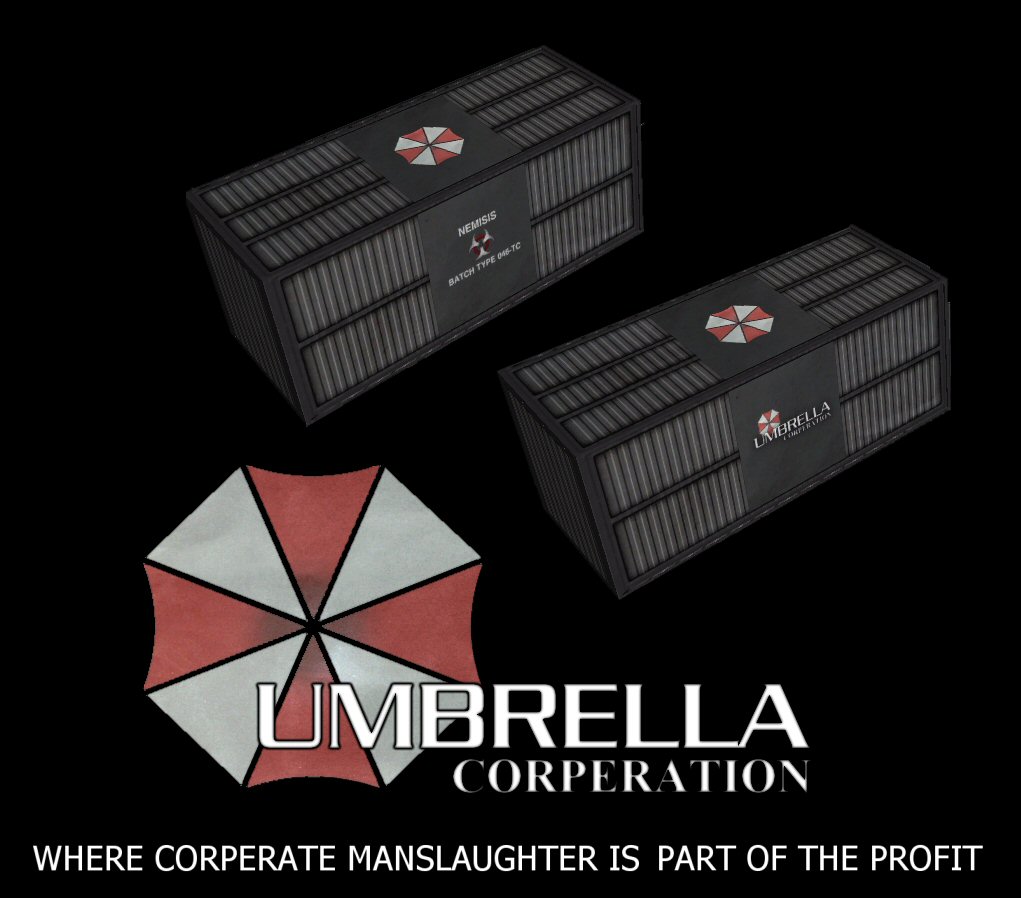 XR5 Cargo - Umbrella Corperation.
Here are two Umbrella, 20 foot cargo containers that accompany the Umbrella XR5 livery
found here...
XR5 Umbrella Livery
These containers are made from stock files that have been editted and retextured,
so original credit goes to "Russell Hicks" and "wehaveaproblem".
Installation...
Open the downloaded ZIP file and simply install into your main Orbiter directory
and start loading your cargo...
These are my first containers and from stock, so I'm unaware of compatable SDKs.