Joined

Jun 19, 2008
Messages

3,502
Reaction score

996
Points

153
Location
Website
Dragonfly (Libellule) from Once Upon a Time… Space for Orbiter 2016
Update of the 2010 addon (
https://www.orbithangar.com/showAddon.php?id=828a55f6-2256-4914-b517-bda4c7002a9d
) for Orbiter 2016.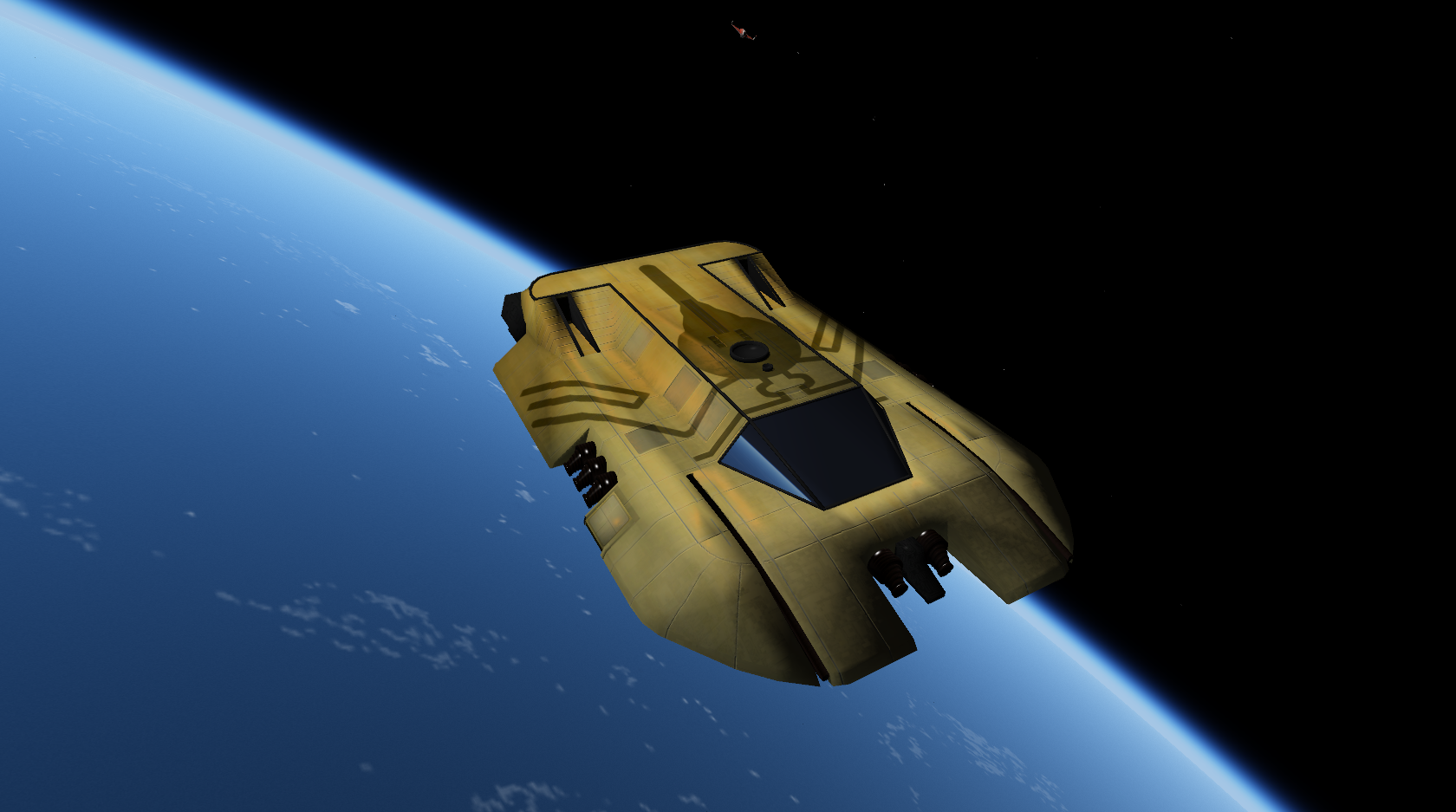 Being a fantasy vessel, performance is unrealistic, specially regarding the RCS thruster placement and spacecraft mass vs. thrust. Overall performance tries to match what was shown in the series, specially the ability to fly within the atmosphere and at Earth like gravity. It's meant to be fun, nothing more. To provide some challenge, you may be better of using the RCS only around lower mass bodies and outside the atmosphere.
DOWNLOAD LINK
(Requires
VesselBuilder
)
---------- Post added at 21:32 ---------- Previous post was at 21:24 ----------
Please try it out and improve the VesselBuilder config if you want.
Lights and beacons can be better for example. Just share the config here.
It's a fun ship to fly around the solar system.
Last edited: