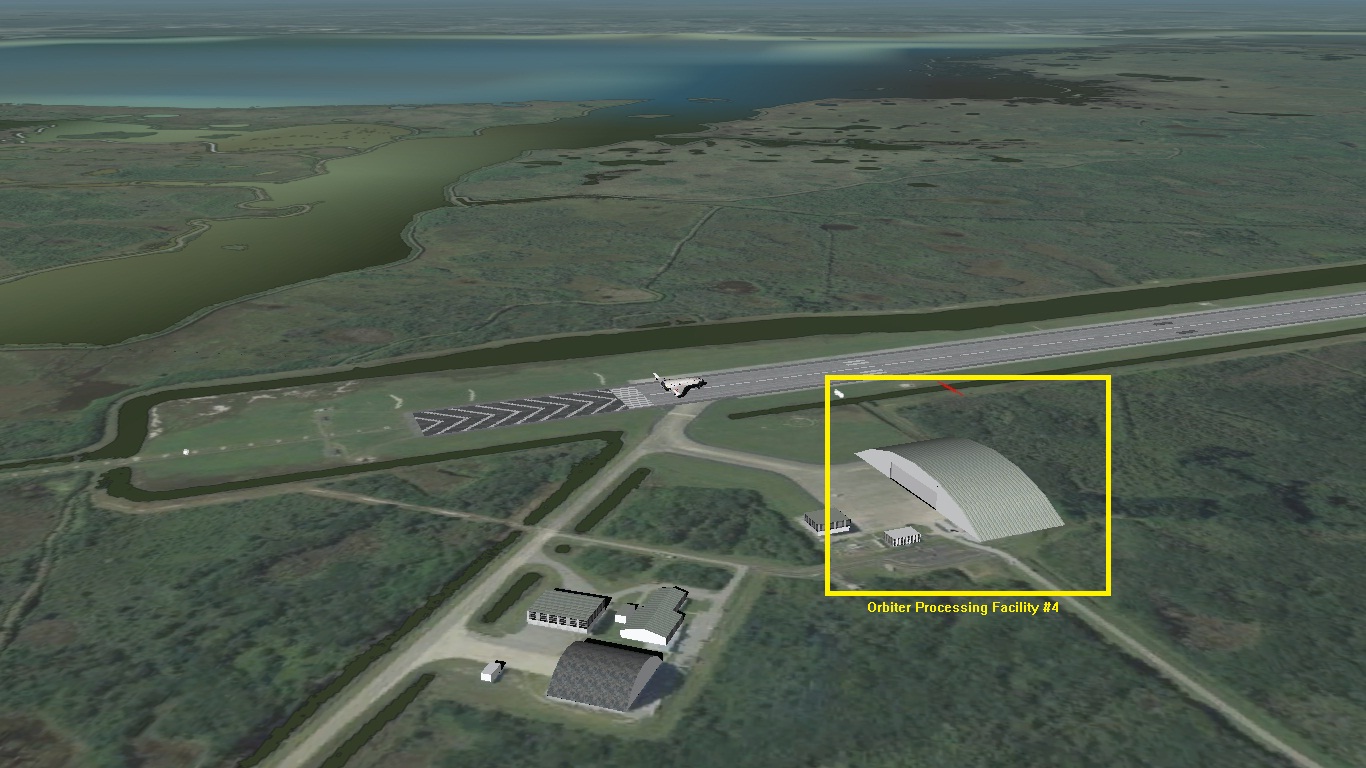 Cape Canaveral Scenery Edit - 14 April 2012.
This is a scenery edit of the stock Cape Canaveral base scenery that comes with the Orbiter 2010 installation.  I have made this add-on in reply to kind requests from the public.What this add-on does:
1.  A simple hangar object is created at the southeast end of Cape Canaveral's Shuttle Landing Facility.  This hangar is sized to accomodate one XR5.  Ideally, this hangar is a placeholder for a proper hangar (i.e. one with at least something of an interior) which will come whenever I get around to learning how to make one.  The code change uses existing building meshes and textures that come natively with the Orbiter installation.
In my Space Exploration Program universe (a private virtual space agency), this building is considered 'Orbiter Processing Facility #4', and is purpose-built to accomodate the Shuttle-Derived Orbiter 'Constitution.'Â  It is now a prominent part of the SLF visual experience, especially when landing at runway 33.
2.  This add-on eliminates (by commenting the entries out of the configuration file; they still exist in code format) the hoverpads, solar farm, hangars, and taxiways from the southwest extreme of the Cape Canaveral area.  The rationale behind this, is that the SEP universe is set into the near future (A.D. 2018-2020) and for safety and technological reasons (that, and the numerous resident alligators and seagulls lobbied for it), these scenery components would not exist.Requirements:
This is a kitbash of a natively occuring file in Orbiter 2010, and has been cross-checked that this modification requires no dependencies.