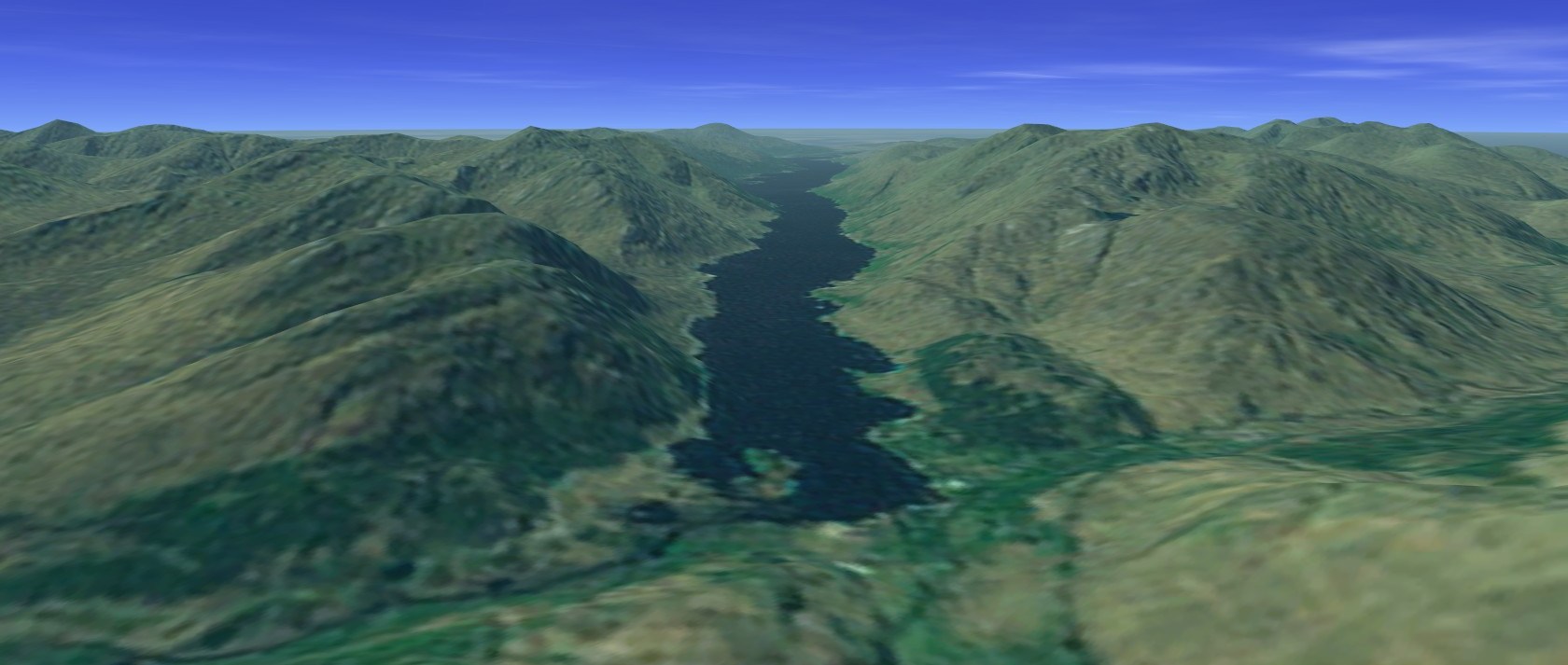 SRTM based terrain mesh of Loch Shiel, Scotland, UK, known as one of the main filming locations of the Harry Potter movies.
The texture is based on 15m per pixel Landsat imagery, obtained with Artlav's Orulex World Studio.
No scenarios included, just a base with the name "Loch Shiel".
It was on my computer for years, but never had time to upload it.
I really would like to add Glenfinnan Viaduct one day, so if anyone wants to create a mesh, feel free to do so.