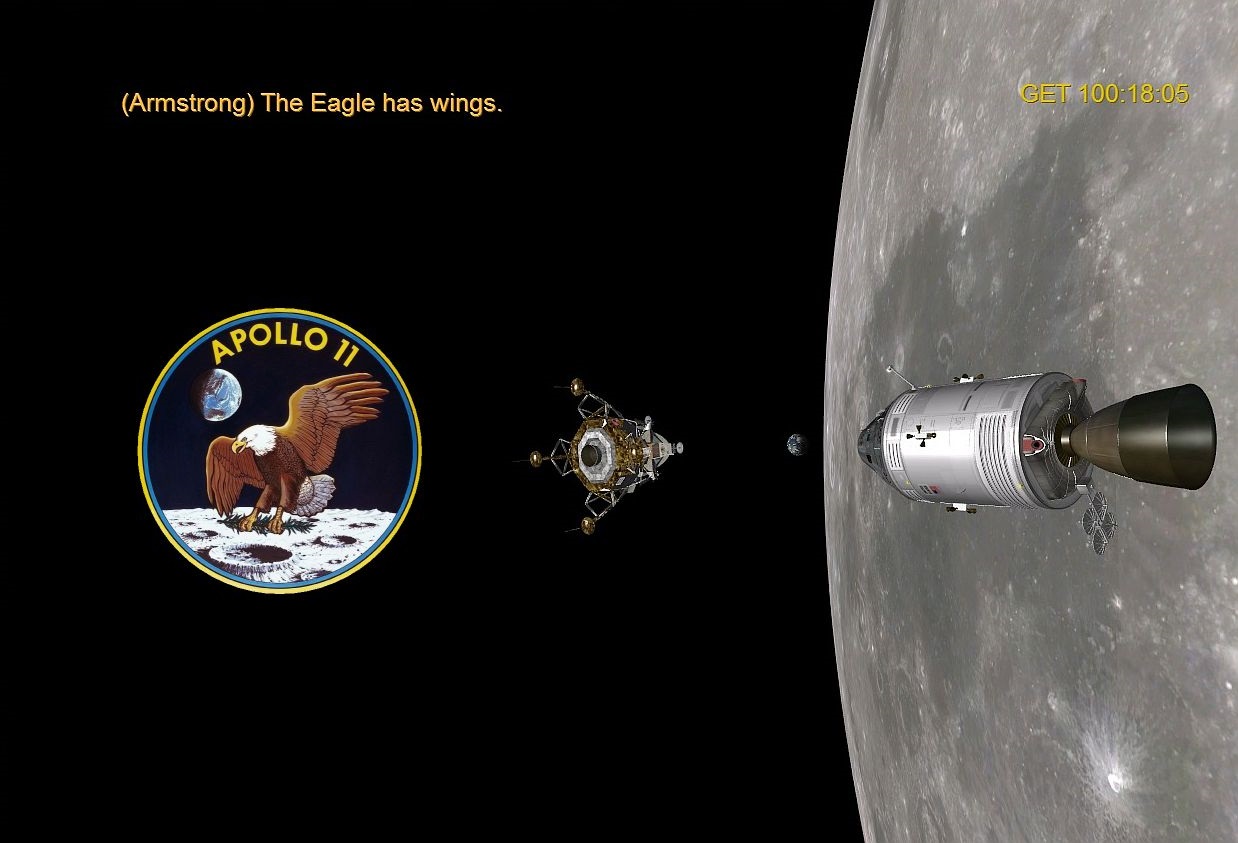 This soundpack covers the full undocking and separation phase of Eagle and Columbia from just prior to AOS with Houston moments before undocking, ending just prior to LOS before the start of the PDI pass. In addition, a full playback in real-time of the undocking and SEP maneuver up to GET 100:47:05 with complete annotation taken from the mission transcripts matching the audio is included.
INSTALLATION:
Just unzip the file into the Orbiter main directory.
Many thanks to Dr. Martin Schweiger for creating Orbiter, and ACSoft for AMSO.
Enjoy the mission.
 
UPDATE v1.3
April 4, 2019. Further refined the source scenario and playback.