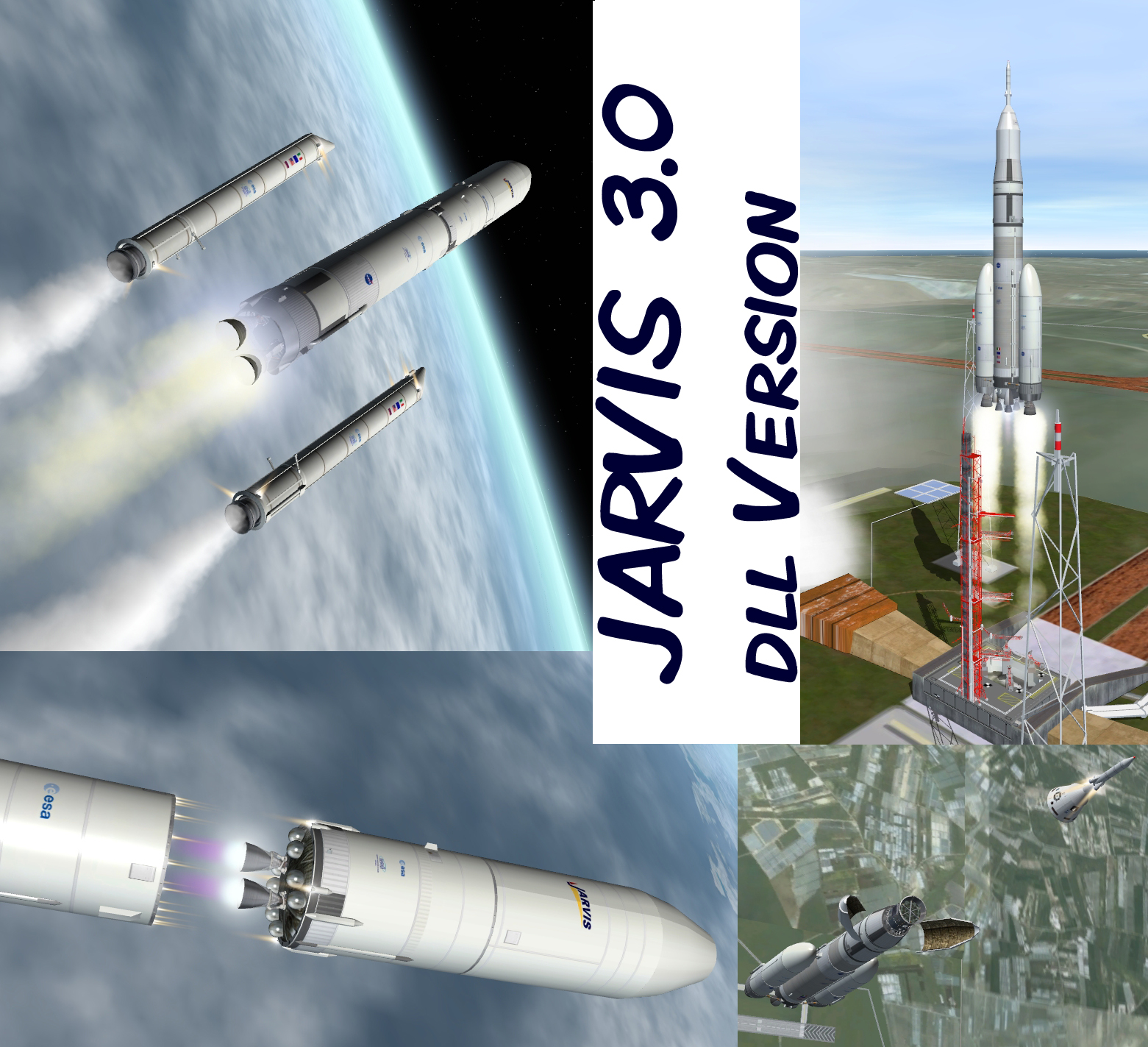 After a very long work, the project is finally under its final development.
This is the final Beta of the Jarvis Launcher entirely developed in .dll
Thanks to the help and collaboration of Forum Orbiter Italia (FOI) this project became reality and finally can take off.Features
:
- All Jarvis rockets entirely rebuilt in dll
- An extremely precise launch autopilot with a working multistage PEG algorithm, inspired directly by modern launch technologies. Users will need only to input desired absides and inclination and the guidance computer will do the rest.
- Complete set of launchpads, rebuilt in dll as well, with effects and animations driven by the rocket control computer. The launch scenery is automatically created by adding a simple line in the launch scenario
- Venting valves effects
- Stage separation ullage and retrofire effects on every stage of every Jarvis
- Payload management through an easy .ini file, similar to Multistage2 to be user friendly with everybody
- Customizable Accelerations Limits
- Possibility of thermal control of payload through rolling rotation during ascent
- Fairings and adapters easily customizable
- HUD information display
- Dialog windows with Mission Control Center messages, Countdown situation, Launch window, Altitude and Velocity
- Failure simulation with configurable probability, including pre-launch failures, countdown stops and in flight problems up to rocket explosion effect
- Built-in compatibility with Antares Manned Spacecraft
- Bonus Delphinus mini spaceplane ship!
- For Antares and Delphinus LES fully functional!
- Dynamic particle stream with the effect of the growing stream behind the rocket as happens in reality
Required Addon:
- Jarvis Heavy Launch Vehicle - Multistage Version
http://www.orbithangar.com/searchid.php?ID=4527
For Capo Passero Scenarios:
- ASVI Base - Capo Passero 2.01
http://www.orbithangar.com/searchid.php?ID=5172
For Antares Scenarios
- Antares Manned Spacecraft
http://www.orbithangar.com/searchid.php?ID=4682
A brief document which explains all the controls of the rockets is included. 
Thanks to FOI for the help and for letting me work on their wonderful Jarvis rocket!
Thanks to dr Martin Schweiger for Orbiter!
Have fun and good liftoff to every one!
Fred18