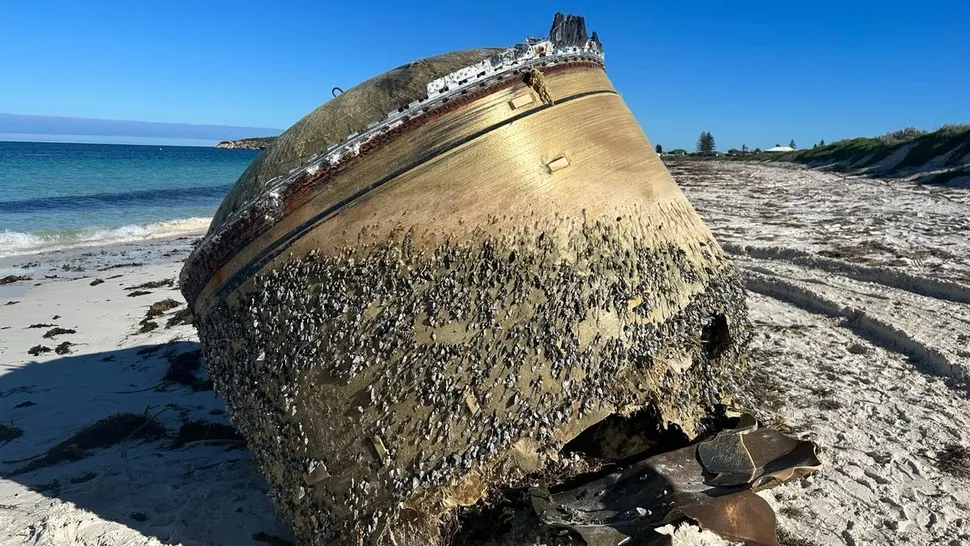 Looks very much like a rocket stage (upper stage ?) to me, like a tank bulkhead. Now identifying the launcher is the funny part. They say '2.5 meters diameter'. Is there something that fits in the Chinese inventory ? Their southern launch corridor goes in the general direction of Australia. Could be from Vostochny too maybe ? Or the second stage of that one, the diameter seem to match :
https://www.38north.org/2012/04/nhansenfp041112/
?
Edit : ah, just saw this from the chat log :
Thunder Chicken

: @garyw Could be a GSLV booster hypergolic tank. It's about the right size.

Yesterday at 5:07 PM
Could definitively be from India.