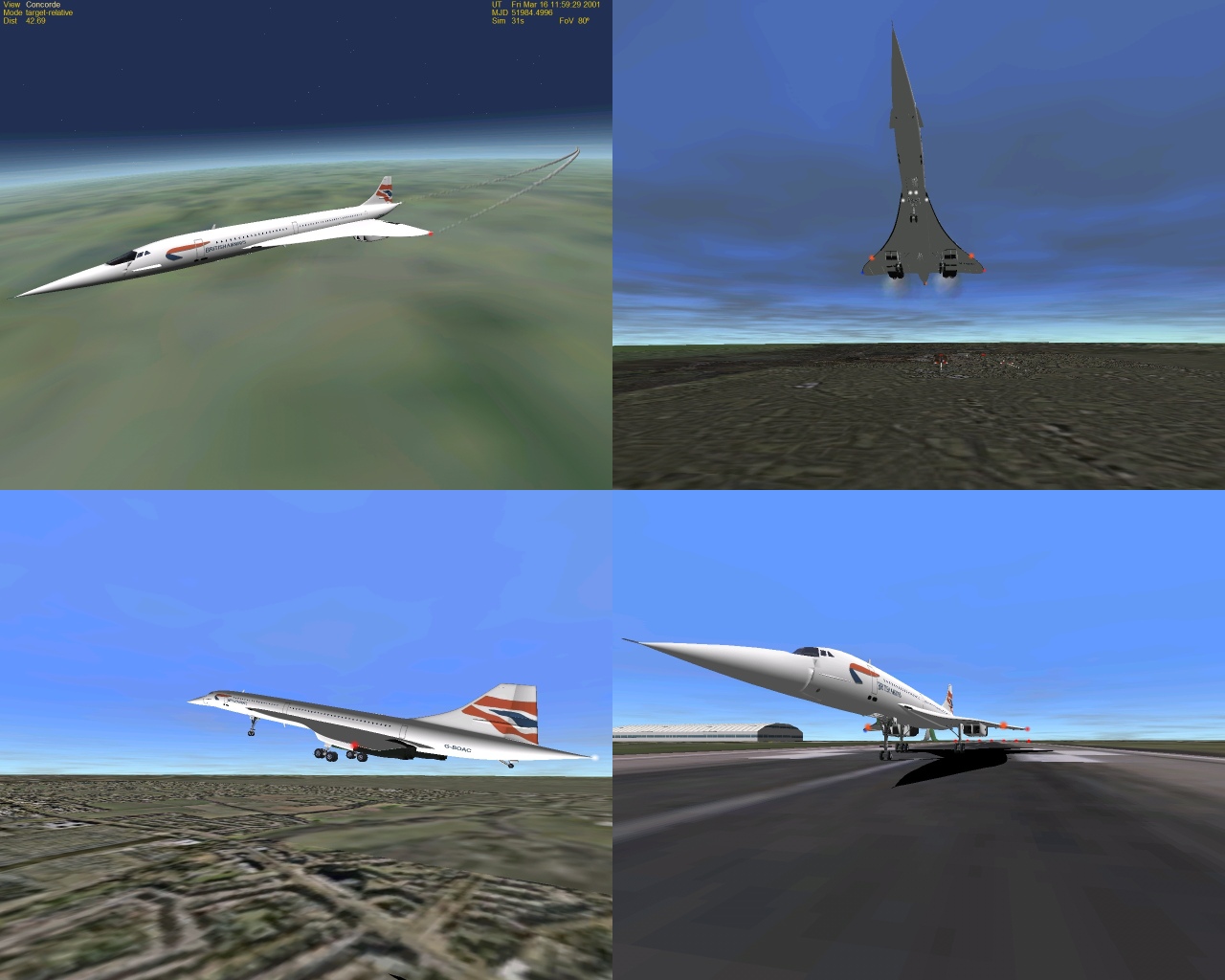 On the 21st January 1976 British Airways Concorde G-BOAA took off on the first commercial supersonic flight to Bahrain.
This is its successor.
Download my addon "Heathrow Airport" for the full Concorde experience!
Controls:
Engines start/stop E
Throttle increase/decrease Ctrl and NumPad +/-
Engine Afterburners on/off J
Gear up/down G
Visor - nose down/up C/N
Landing lights deploy/stow F
Taxi lights K
Air brake B
Wheel brakes < >
Reverse Thrust increase/decrease Ctrl and NumPad -/+
Grateful thanks to the guys at FlightGear for the beautiful mesh and texturing.
This mesh is GL licenced - please comply!
Much thanks too to Kev33 for lots of bits used in this addon.
Please read the Concorde ReadMe file in Doc folder.
Enjoy the experience !
JMW